Shopping for furniture to create a more non-toxic home for you and your family?
Sustainable furniture brands aim to create bedroom and living room furniture made of natural materials that are safe for people and the planet.
We recommend looking for furniture made in the United States using certified organic fabrics, zero-VOC stains, and sustainably-sourced wood.
Check out the certifications page on a brand's site to see how much they value sourcing sustainable materials and going through the certification process to prove their commitment to sustainable manufacturing practices.
Savvy Rest is an employee-owned B Corp that offers natural platform beds, organic sofas, wooden coffee tables, and more.
Here are a few pieces we think you'll love.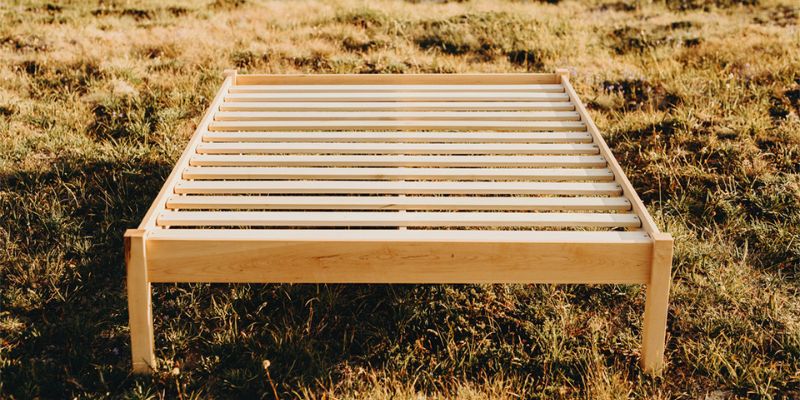 1. The Afton Platform Bed
This simple platform bed is perfect for any home because of its minimal, timeless design.
The Afton is made of sustainably-sourced maple and poplar wood. Choose between several zero-VOC finishes: Linseed Oil, Cedar, Mahogany, and Walnut.
The best part about this platform bed? No tools are required for assembly!
2. The Esmont Platform Bed
If you prefer a platform bed with a headboard, The Esmont is the perfect choice.
The headboard is made of sustainably-sourced maple, which offers beautiful wood grain that make each piece so unique.
Choose between a slatted or solid headboard, along with a zero-VOC stain.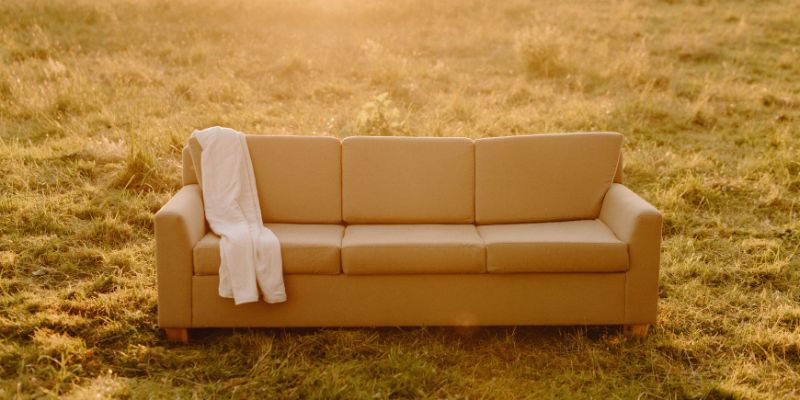 3. The Verona Organic Sofa
A living room sofa is the focal point of the room. You want it to be beautifully-crafted and aesthetically pleasing, but also comfortable and durable. And of course, you want a sustainable sofa made of natural and organic materials!
The Verona organic sofa has a modern tuxedo style with sleek lines.
It is made of materials such as certified organic cotton and hemp upholstery, sustainably-sourced wood, natural Talalay latex, certified organic wool, and natural jute webbing.
The end result is a comfortable couch that is sustainably-made and will look beautiful in any living space.
Choose between several zero-VOC finishes and organic fabrics.
If a sofa is too large for the space you are furnishing, check out Savvy Rest organic armchairs, loveseats, and ottomans.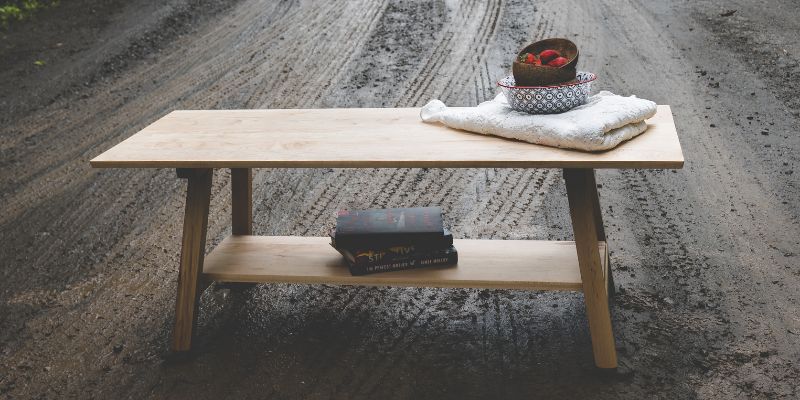 4. Maple Wood Coffee Table or Bench
This sustainable coffee table is made in Virginia using sustainably-sourced wood and zero-VOC finishes.
The modern coffee table is available with or without the added shelf for extra storage. We love using the shelf for books, blankets, or decorative pieces that can be swapped out for each holiday.
A similar design is also offered in this wooden bench, which is pictured above.
Happy shopping!