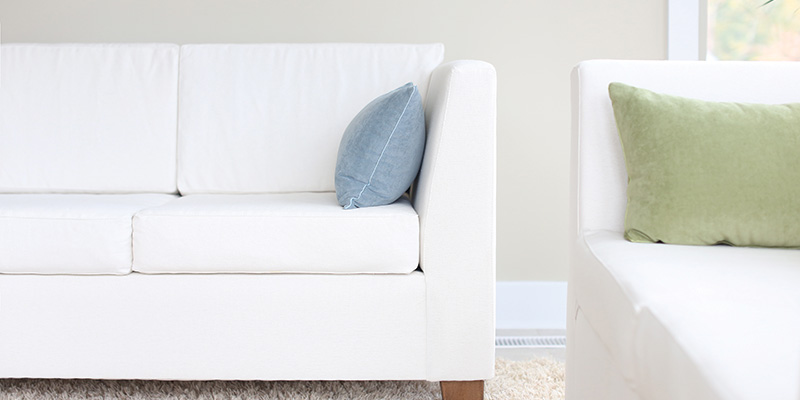 Conscious consumerism does not simply stop at food and clothing. Every item we introduce into our homes was sourced from somewhere. It's no longer enough for a product to be only beautiful or functional. It needs to also be sustainable.
Luckily, there are brands in every industry that view business in more than just economic terms but also as a means to embrace responsible consumerism and set a new standard.
Sustainable furniture is part of this movement. Shoppers want options that don't involve toxic materials that are unhealthy for people and the planet, harsh working conditions, or other questionable manufacturing practices.
Here are seven sustainable furniture brands creating beautiful pieces with a purpose.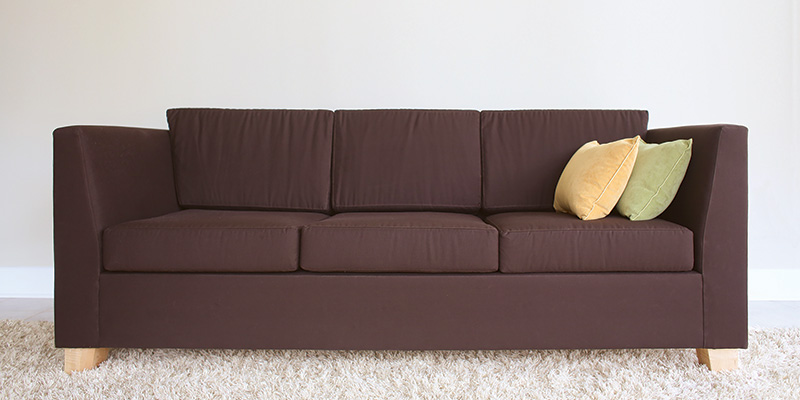 1. Savvy Rest
Savvy Rest offers organic sofas, loveseats, and armchairs made of organic fabrics, natural latex, sustainably-sourced maple hardwood, and zero-VOC stains.
The furniture line includes sleek, modern silhouettes and quality natural materials. The pieces are also completely customizable. Choose your fabric type (organic cotton, organic hemp, or a blend of the two), fabric color, seat cushion firmness, arm height, and feet stain to create the perfect addition to your living space.
This Virginia-based brand also crafts gorgeous platform beds, coffee tables, and benches.
The Esmont natural platform bed, for example, comes with a customizable headboard. Customers can choose between a slatted or solid look to embrace their individual style.
Savvy Rest never uses chemical flame retardants, formaldehyde glue, metal coils, particle board, plywood or veneer.
The furniture pieces are designed with the health of people and the planet in mind, using organic and natural materials instead of chemically-treated fabrics, foams, and finishes.
Savvy Rest is both an employee-owned company and a certified B Corp. B Corps have higher social and environmental standards than the average business and are evaluated for their ability to uphold these values.
Learn more about our organic furniture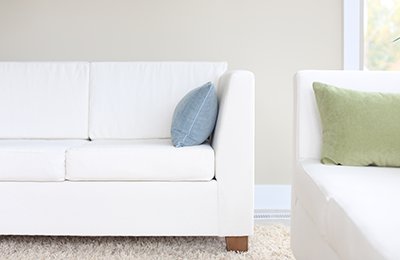 Our flagship organic sofa, the Verona is an elegant tuxedo style with cushions of natural latex wrapped in luxurious organic wool batting.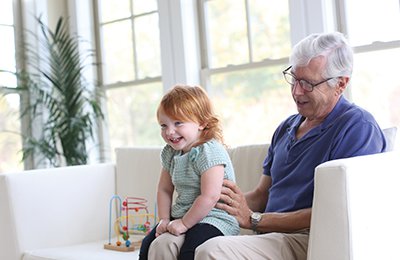 A companion to our organic sofa, this two-person loveseat the perfect addition to your family room.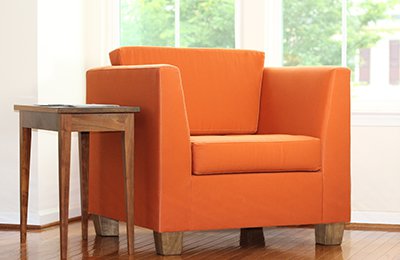 With its simple, modern styling, this natural armchair is suitable for nearly any room.
2. Joybird
This West coast brand is known for its hand-crafted furniture. From their nightstands to their dining room tables, Joybird's midcentury designs are elegant and inviting.
Joybird believes in the saying, "you get what you pay for." While their furniture is on the expensive side, their design, workmanship, and quality control make up for that.
Joybird uses polyester fabrics for their upholstered furniture. When looking at a piece of furniture, you can filter by their most popular fabrics or their pet-friendly recommendations. You can also choose your stain preference for the feet.
Joybird's manufacturing facility is in Mexico. Employees are paid fairly, have full medical benefits, and even an on-site treatment facility in case any injuries occur while at work.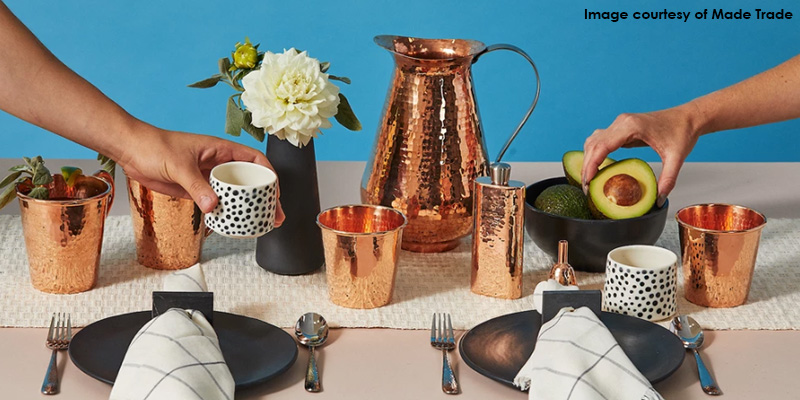 3. Made Trade
Made Trade offers everything from clothing to home decor items and yes, even sustainable furniture.
Their company is all about ethical sourcing and fair trade practices.
Each product page includes which Made Trade values the item meets so that shoppers can choose which causes are most important to them. Whether you're looking for something vegan or a piece that is sourced from a women-owned brand, there is truly something for everyone.
To learn more about Made Trade's mission and values, click here.
4. Simbly
Simbly is an eco-friendly furniture company that is great for those with a unique, modern style.
They offer dining room tables, benches, coffee tables, and more. Simbly's furniture is made in North Carolina with FSC-certified Appleply, a premium hardwood plywood.
To learn more about Simbly's story, click here.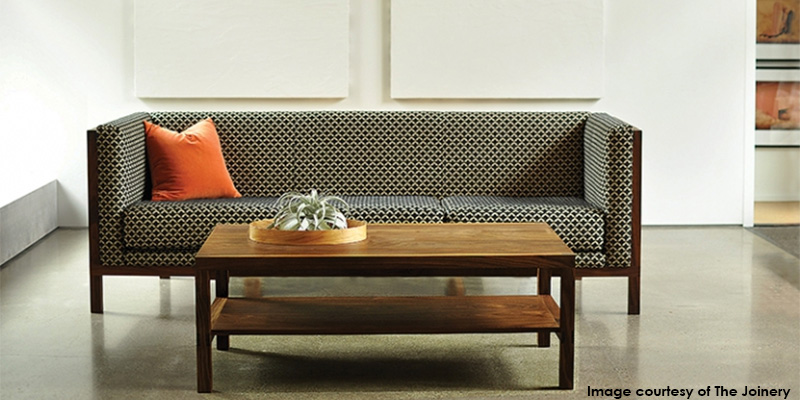 5. The Joinery
The Joinery was founded in 1982 and started off as a furniture repair business, eventually growing into a manufacturer.
Like Savvy Rest, this Oregon-based brand is a certified B Corp that deeply cares about the environment and has been featured in Oregon Business Magazine's list, "100 Best Green Workplaces in Oregon."
The Joinery states on their website that they recycle or reuse scrap lumber, their delivery trucks run on biodiesel fuel to reduce their carbon footprint, and their facilities run on solar and wind energy.
6. Medley
This eco-friendly furniture brand uses your choice of poly foam or natural latex, as well as FSC-certified wood and zero-VOC stains.
Their furniture pieces are free of chemical flame retardants and made in California.
They offer sofas, dressers, ottomans, and more. You can learn more about Medley here.
7. Etsy
Last but not least is Etsy, the home of everything your heart desires. From vintage handbags to quirky mugs to handmade jewelry–Etsy is the home to a vast array of products just waiting for a home.
Etsy is also a fantastic resource for handmade or vintage furniture. Find shoe racks made of reclaimed wood and antique sofa sets from the 19th century. Whether you want something brand new or prefer secondhand, Etsy has a vast array of affordable options.