Ethical fashion has proven to be a stylish force for good. The discussion of how we can make more sustainable and responsible choices when adding pieces to our coveted closet is an important one, both for social and environmental reasons.
Instagram has become a major platform for these conversations. You can find fashion brands along with the fashion bloggers and influencers who spread the word about how consumers can truly make a difference through more conscious shopping.
While there are so many voices in this community who offer valuable perspectives and are worth following, here are just 11 that have stood out to me through my own ethical fashion journey.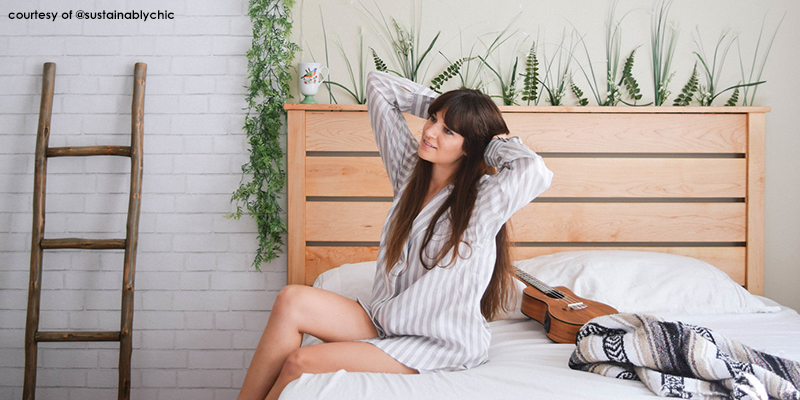 1. Sustainably Chic
Natalie of Sustainably Chic has been blogging about sustainable fashion and conscious consumerism for years. She views sustainability as more than just evaluating environmental factors but also by looking at social and economic variables.
I had the pleasure of interviewing Natalie in 2017 where she explained how her sustainable journey started:
"It all began when I was in college. Every once in a while, I was coming across these articles about waste and unethical treatment of workers, and we never really stopped and spoke about it much. I just thought it was so weird that our industry was turning into fast fashion with more retailers putting out a new line every week."
Natalie then learned about fair trade, upcycling, sustainable fabrics–and the rest is history. Now she has over 85K followers on Instagram.
She also writes about sustainable brands for the home, including Savvy Rest! Natalie is a fan of our organic kapok pillows, body pillows, Savvy Baby crib mattress, and our Esmont platform bed.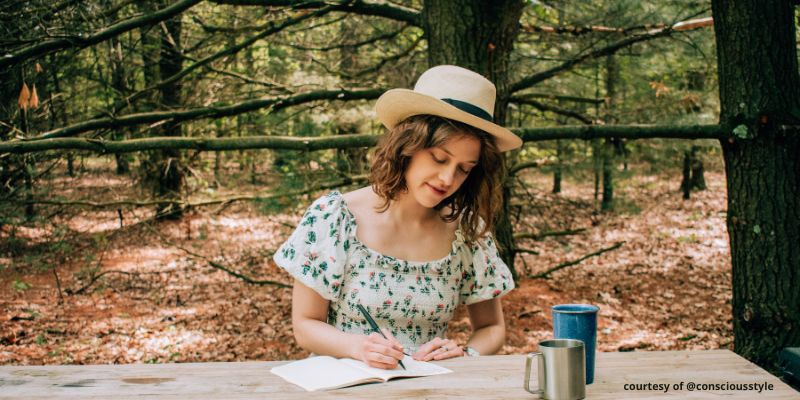 2. Elizabeth Joy
Elizabeth Joy is the founder of Conscious Life & Style, an incredible resource for anyone looking to live more sustainably.
Elizabeth's site showcases ethical fashion brands that promote responsible manufacturing practices. The site also highlights fashion podcasts, bloggers, and poses important questions about common shopping practices.
Conscious Life & Style doesn't stop there. The site also has loads of content about sustainable home products, clean beauty brands, and useful zero waste tips.
Make sure to also follow Conscious Life & Style on Instagram!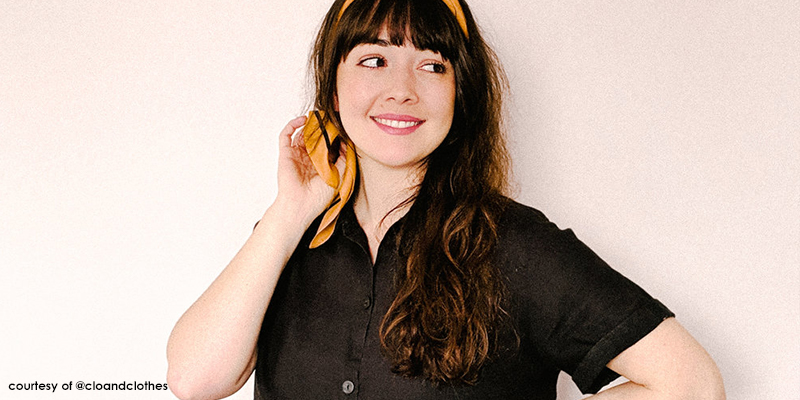 3. Chloe Alysse
What I personally admire about Chloe is that she's all about balance. Chloe recognizes that we're all human and that being part of the ethical fashion community doesn't mean that every single item in your closet has to be from a small business or sustainable brand.
Instead, Chloe looks for pieces that are comfortable, classic, made well, and will be loved for years to come. It's about being deliberate and conscious with your purchases instead of shopping spontaneously.
Chloe supports plenty of ethical fashion brands though, from Babaa sweaters to Nisolo shoes.
Give her a follow on Instagram.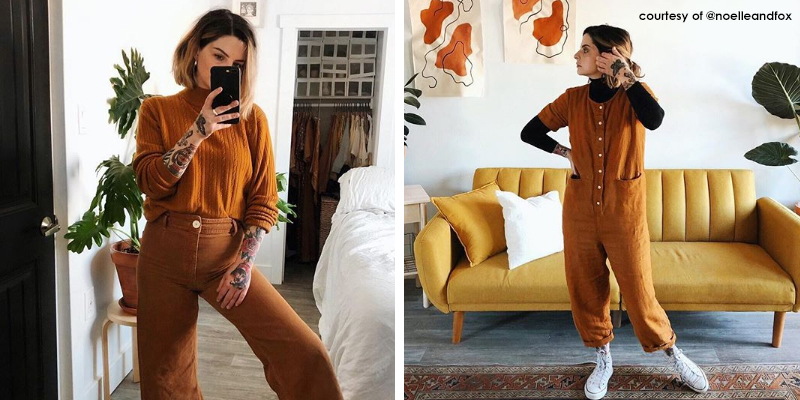 4. Noelle Turnage
Noelle's Instagram's bio simply reads, "a mom who likes jumpsuits," but she's of course so much more than that.
The first thing that struck me about Noelle was her stunning and vibrant tattoos juxtaposed with her classic vintage finds and neutral color palette. Noelle plays with tan, cream, black, olive green, and burnt orange. She also loves a good wide-leg pant, as evident with the "pants army" that I'm actually dying to be part of.
Noelle's closet has a lot of vintage pieces but you'll also see her wearing items from ethical brands such as Everlane and D Ô E N.
Make sure to follow Noelle's Instagram account, @noelleandfox.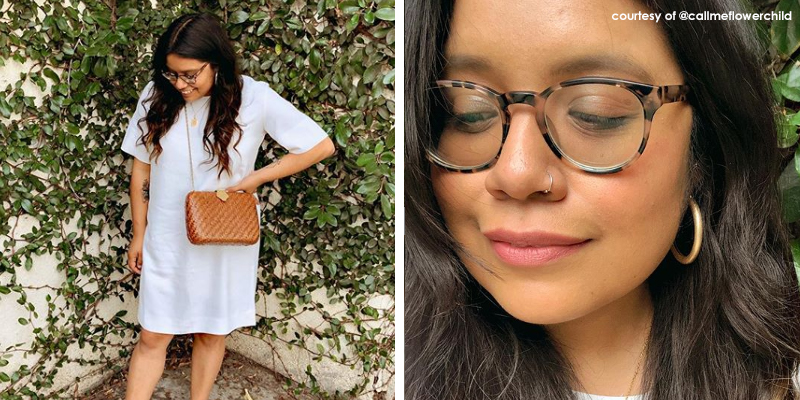 5. Call Me Flower Child
Sally, also known as @callmeflowerchild, is another ethical fashion influencer who loves giving vintage and thrifted clothes a new life. This is one of the most sustainable and eco-friendly things you can do because you're keeping items out of a landfill.
I appreciate that Sally also speaks about the fact that having an entire wardrobe dedicated to only slow fashion pieces from small designers can be very costly and isn't realistic for everyone's budget. But as Sally proves through her Instagram photos, it doesn't mean you can't look chic. Her outfits are always on-point and she even throws in some new items from Everlane regularly. Sally's Instagram has truly become one of my favorites to follow so you should too!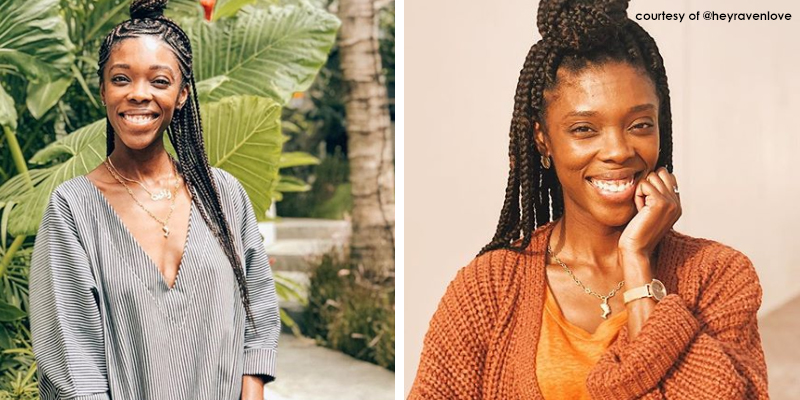 6. Raven Love
I'm so glad I recently stumbled upon Raven's Instagram. Not only is she "curating [her] tiny conscious closet" but you can also see bright and inviting photos of her travels to Australia, New Zealand, and Indonesia. I'm looking forward to seeing where this year takes her.
Raven loves a quality, cozy sweater so we have that in common. My favorite that she's photographed is copper and handmade in South Korea.
If you're looking to learn from someone who cares about ethical fashion, has an adventurous spirit, and offers inspirational words of wisdom, give her a follow.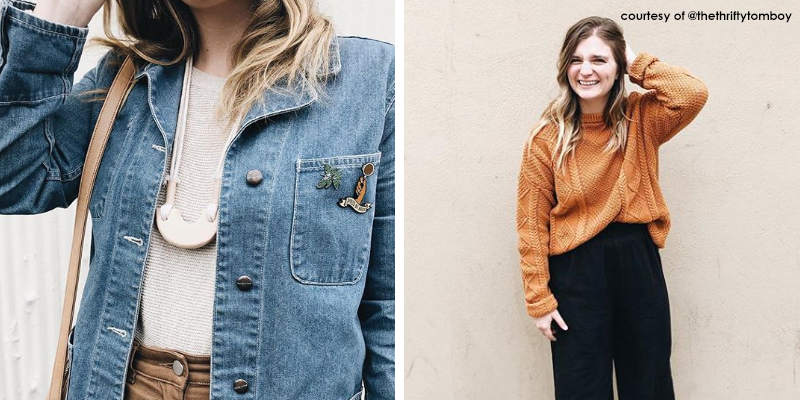 7. The Thrifty Tomboy
Courtney, also known as The Thrifty Tomboy, has effortless style. She incorporates a lot of sustainable fashion brands that I also wear, such as Tradlands and Only Child.
Courtney's bio reads: "In pursuit of a conscious wardrobe and having more with less." I think that final sentiment really embodies how sustainability and fashion can intertwine.
The fast fashion industry is about having as much as possible for as little as possible. But do these items really end up having meaning in your life? Or are they simply tossed aside after a year or two of wear?
While fast fashion ignores environmental consequences and has questionable social practices, slow fashion is the antithesis of this. Slow fashion cares about the health of our planet along with the treatment of workers and operates around the notion that clothing should be an investment that is designed to last.
Learn more about Courtney and her ethical wardrobe here.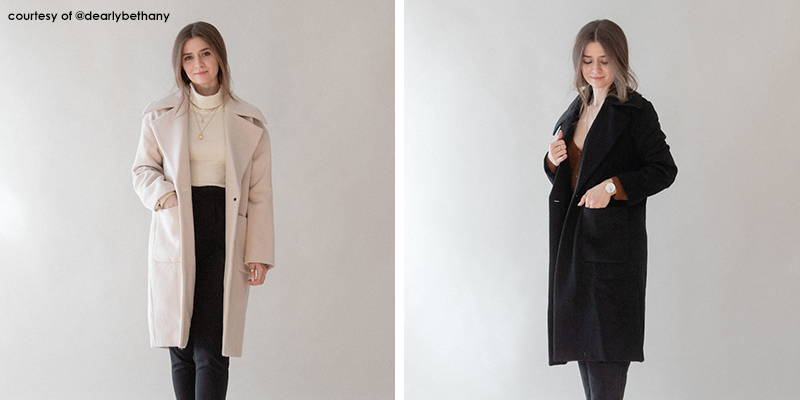 8. Bethany
Bethany was one of the first sustainable fashion bloggers I started following back when she was documenting her outfits every day for an entire year. Her outfits predominately feature high-waisted pants or skirts and a neutral color palette of white, black, brown, and tan.
She has both a website and a YouTube channel. While the majority of her YouTube channel revolves around fashion, she also posts other fun and helpful lifestyle videos.
Make sure to also follow Bethany on Instagram.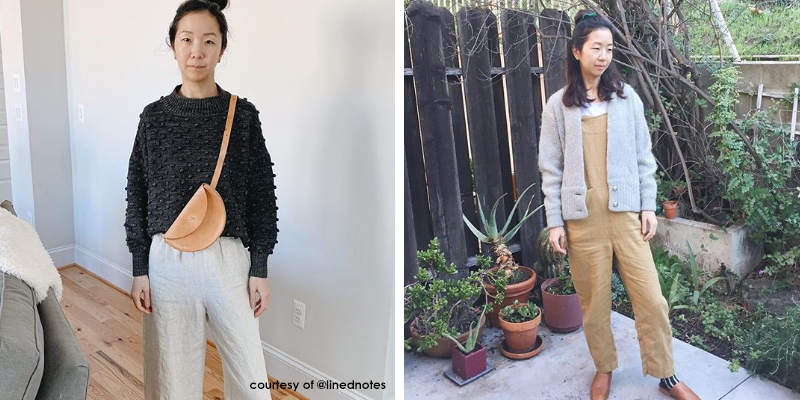 9. Lined Notes
Bo, also known as @linednotes, is a mother of two boys. While she knows the value of a cozy pair of sweatpants (hey, you want to be comfortable when you're running after kids), she also has incredible style and a powerful voice in the ethical fashion community.
Her first Instagram posts revolved around Lee Vosburgh's 10×10 Style™️ Challenge (she's #10 on this list!). What I love about Bo's style is that she always looks chic but so comfy. That's personally my approach to fashion–I want to look put together but I also want to feel good in my clothes.
Bo also isn't afraid to speak her mind, which I admire. Her intelligence and compassion radiate in every post.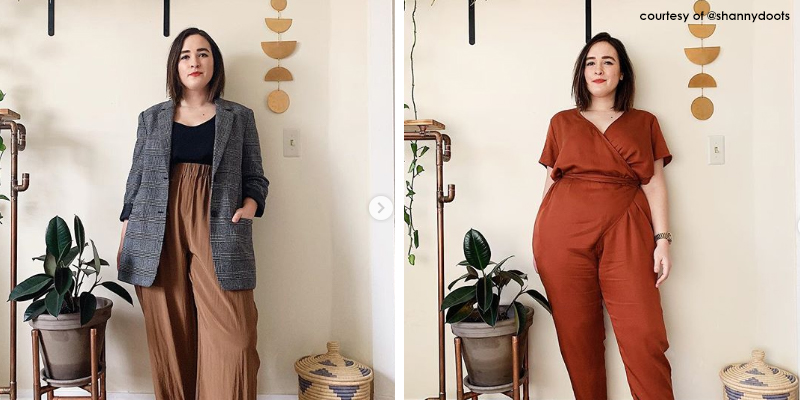 10. Shannon Buckley
Shannon Buckley, or @shannydoots, writes that she is "exploring ethical clothing as a not-quite-plus-size person" living in Chicago. While she has plenty of neutral pieces, she also likes to play with bold yellows, reds, greens, and blues. Her outfits are cozy but cheerful, fun but functional. I'm basically in love with her entire wardrobe.
Some of my favorite pieces she has styled have been the Sotela Stella jumpsuit in rust, the Elizabeth Suzann Andy trouser in moss silk crepe, and the Only Child Cardiff work jacket in denim.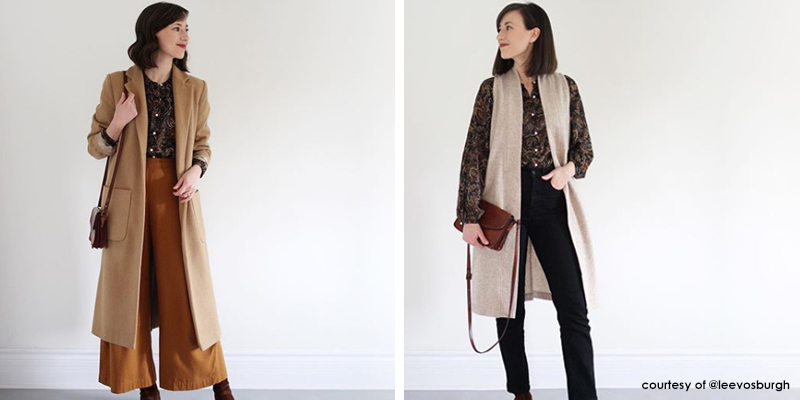 11. Lee (the Bee) Vosburgh
I feel like this list wouldn't be complete without Lee because, like Bethany, Lee was one of the original ethical fashion bloggers I started following. Why not end this list where I began?
Lee has a very classic style which I immediately gravitated towards. She proved to me early on that you can have a minimalistic approach to fashion yet still keep things constantly fresh and fun. It's all about versatility and how many ways you can style a garment.
Lee is the brilliant mind behind the 10×10 Style™️ Challenge where participants choose ten items to wear for ten days. This challenge has become incredibly popular on Instagram and has helped people become creative with their outfits while still being very intentional with purchases.
You can follow Lee on Instagram here.