A Savvy Rest production specialist who volunteers constantly in the community received an unexpected award in November. Along with other B Corp nominees from around the country, Employee Stock Ownership Plan team member Damien Banks was chosen as a Cabot Community Celebrity. Happily for Damien and his wife, Shawna, the honor included a Caribbean cruise! Here, Damien talks with us about his feelings about community—as well as the fun. (You can learn more about B Corps here.)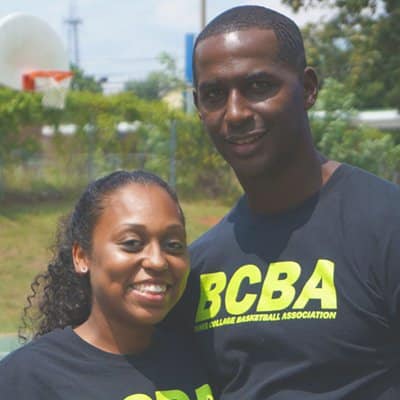 The meaning of working for a B Corp
What does it mean to you that Savvy Rest is a certified B Corp?
A B Corporation must prove it's creating benefits for workers, the environment, and communities—not just profits. We stand by our employees and make sure that everyone is in a good position in life, not just at work. It means a lot to me that we have taken that step—it isn't just handed out. You have to earn it.
In your work with the nonprofit you and Shawna created, the Banks Collage Basketball Association, what are some community benefits?
We bring the community together and unite people from all different walks. For example, in our league we have doctors, high school coaches from different schools, along with normal everyday citizens. Different cultures come together for good, just watching some basketball or the BCBA dance teams.
What kind of effects can these activities have?
Say you have a doctor playing and they get to know the people who're coming out to the games. When you come to the hospital next time, the doctor is more likely to think, I know that you don't have a lot of resources but I know you. And I care about what happens to you. It has a really positive ripple effect.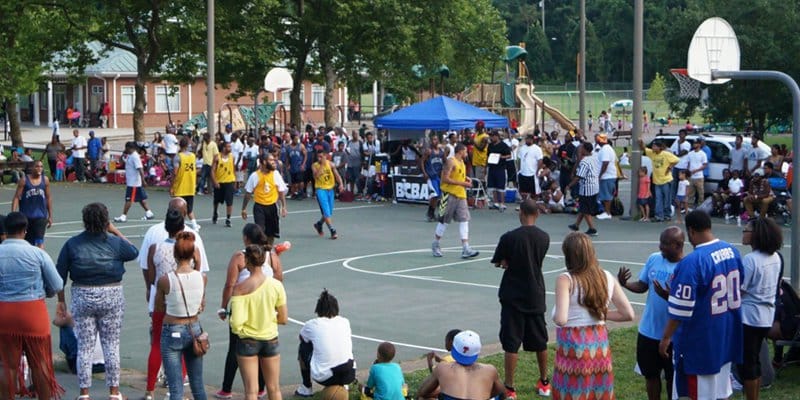 In 2009, Damien and his wife Shawna noticed their community in Charlottesville, Virginia, was becoming an unfriendly place and their local park—once home to a vibrant basketball culture—was all but abandoned. In an effort to make a positive change, Damien founded the Banks Collage Basketball Association (BCBA) hoping to bring the community together in a positive way. As the years passed, the league grew and today games now serve as a community gathering place for all to enjoy.
How it feels to be an employee owner
How is working in an employee-owned company different than other places?
You actually have an end goal when you work. You want the company to be doing well when you're not able to or don't want to work any more. If the company is doing well, that's going to be to your benefit in the end.
Does it change how you feel about your work?
Your work has your name on it. It's your company and who you represent. At another place, say if I worked at McDonald's, I might not honestly care how much cheese I put on your burger.
How does employee ownership change your future?
It brings a lot of clarity to your end goal. At Savvy Rest, we have people who help you to understand it all, set you up with a 401K plan and so forth. We will teach you about it and train you to be good at managing your money. There are a lot of companies that don't push the learning the way Savvy Rest does. Our team has regular meetings about it.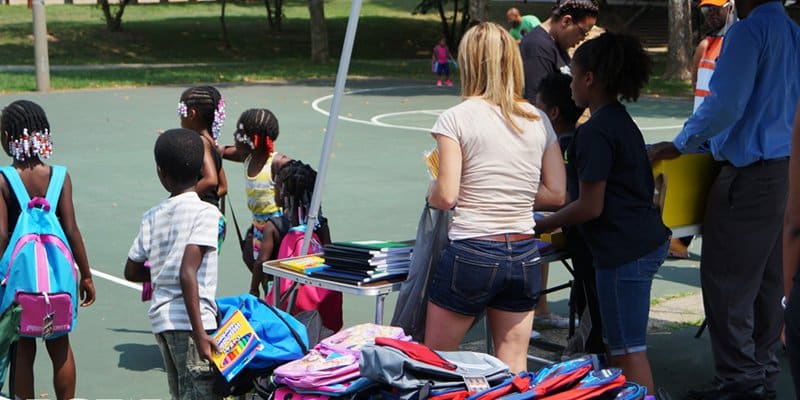 Originally created to give community members a safe and family-friendly outlet, the BCBA has expanded to charitable endeavors, with school supplies and winter coat drives to benefit those in need.
Now for the adventure
How'd you like your first airplane flight?
It was fun! It changed my perspective on travel. Before, I hated driving so I didn't like going to faraway places. Any time I have a motor sound near me I get very sleepy. In the barber chair when I hear the clippers, I get sleepy! But now that I liked the airplane, I want to travel a lot.
Where did you go?
We flew to Miami, then cruised to San Juan, Puerto Rico; Charlotte Amalie, St. Thomas and Philipsburg, St. Maarten. We returned to Miami after seven days on the ship.
How did you sleep?
I slept a lot because the ship rocks so much, you feel like a baby being rocked to sleep. I took two naps a day.
What else did you do on the boat?
We ate a lot. People from the TV show Top Chef cooked for us. There was some raw flounder—and beef tartare. I didn't realize that tartare meant "raw!" But the rest of the food was great.
Did life in the ports seem different?
I felt in a way like I was in Miami the whole time, but there was a different look to it. Most of the cars were banged up from accidents, and there weren't many stop lights. Plus, they drove on the other side of road in St. Thomas. That was different. People at the beaches were very laid back, but we didn't see many large groups. Over here, there'll be lots of people out together at once but there it was the middle of the week.
What was the most relaxing thing you and Shawna did?
Going to the beach in St. Thomas. It was the first time we'd ever seen water that clear. The view was relaxing, too.
Did you talk to people on the ship?
There were about 60 award winners among a couple thousand people, and we wore these Community Celebrity stoles the whole time. So we got to meet a lot of people. Everyone would ask, who are you, who do you work for, what's your company like, and so on. I told everyone about organic mattresses, which a lot of people hadn't heard of. I talked about Savvy Rest everywhere we went.
What was the most fun for you of the entire trip?
Being able to go to this buffet every night for ice cream at 1:30 in the morning. And the constant activity. By the time we got to our room at night we were really sleepy.
Any interesting animals?
It's funny, but I did not see one fish the entire trip. Iguanas though—they're like squirrels over there, in St. Thomas and St. Maarten. Those lizards were huge.
If you could bring home a message to family and friends, what would it be?
Go on a cruise at least once in your life. It's so relaxing. The boat is nice—everything is just set out for you and all you have to do is be there. I definitely look forward to going again. We're planning and we're going to save up.
And this was my first flight. I was nervous at first but at one point we were flying above a storm and looking down on the clouds, and it was just amazing. I can't wait to fly again.