When shopping for a natural latex mattress, it's important to know the facts. There are so many mattresses companies out there, so it can be difficult trying to figure out which company will not only provide you with comfort but will also align with your values of ethical sourcing, transparency, and healthy living.
Customers appreciate honesty from brands because a brand you can trust is a brand you'll go back to again and again. We've filled our website with a ton of information but have noticed that not every company does that.
There is one topic, in particular, that doesn't seem to be mentioned enough and that's the myth of 100% natural latex.
What does this percentage really mean? Keep reading to learn more.
What is Natural Latex?
Natural latex is made exclusively from rubber tree sap. This means that it does not contain any outside fillers such as clay or sand, which can decrease the overall lifespan of the mattress.
The rubber sap, or serum, is whipped into a liquid foam, poured into molds, and baked. However, if you were to simply bake the sap and not add anything at all to the mixture, it would just be a runny mess. This brings us to the next question…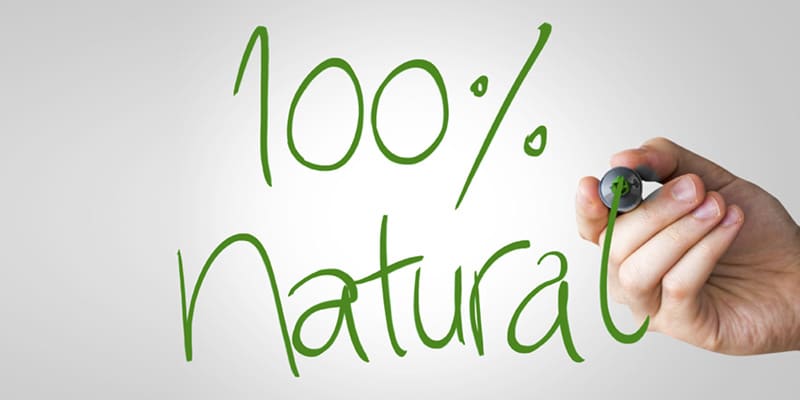 Why is the phrase "100% Natural Latex" inaccurate?
Many companies mean well with this language and are indeed using natural latex. However, in order for that sap to bake into the cozy latex layers we love, manufacturers need to add curing agents.
The most you will see in the industry is 95-97% natural latex in a mattress. That other 3-5% is the curing package.
What is that extra 3-5%?
These additives initiate vulcanization and are mostly comprised of sulfur and zinc oxide. Heating the raw rubber with sulfur allows the latex to transition from a liquid to a solid. The zinc oxide helps protect the latex from early oxidation.
Is it harmful?
No. We source the highest quality natural latex in the industry from Cocolatex and Radium Foam.
Our Dunlop latex meets the Global Organic Latex Standard (GOLS), and our Talalay latex is Cradle to Cradle Gold certified. Our organic mattresses as finished products are GOTS-certified organic, the most rigorous and impressive certification in the industry, as well as Greenguard GOLD certified. Our mattresses are safe for even the most vulnerable populations (children and the elderly), and would not have been able to meet the strict requirements associated with these certifications if the curing agents were harmful to consumers.
Learn more about our certifications.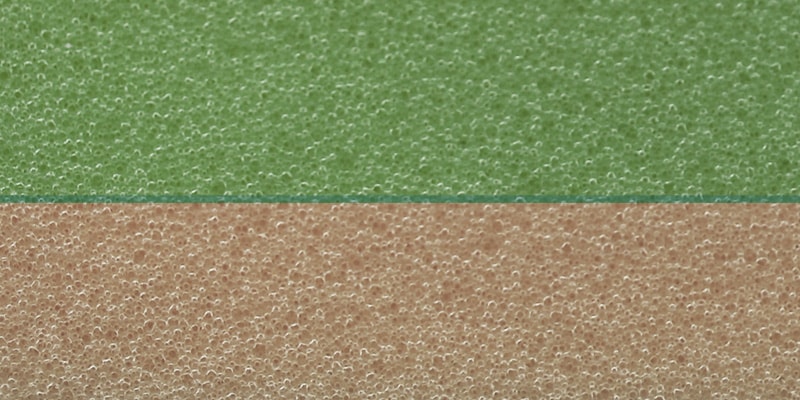 What are Bio-hybrid and Eco Foams?
Bio-hybrid and eco foams are not truly natural. They're usually a blend of synthetic and natural latex, which means they can still include formaldehyde and other harmful chemicals.
The only language that is regulated is "certified organic," so look out for those words when shopping for a mattress. A mattress that is completely GOTS-certified is always the safest choice.
What is Memory Foam?
Memory foam is a synthetic material that retains your body heat. It is this chemical reaction from your body heat that allows it to move with you, relieving pressure points. While this is effective at first, it is not a durable material and will not have as long of a life as a natural latex mattress.
There is also the issue of harmful chemicals off-gassing from some memory foam mattresses.
Why Should I Opt for a Certified Organic Mattress?
Peace of mind. You know a mattress that is completely GOTS certified is safe for you and your family. Not only will you be sleeping on a healthy mattress when you choose Savvy Rest, but you'll be comfortable as well since our mattresses are completely customizable for both you and your partner.
Explore our best-selling layered mattress options