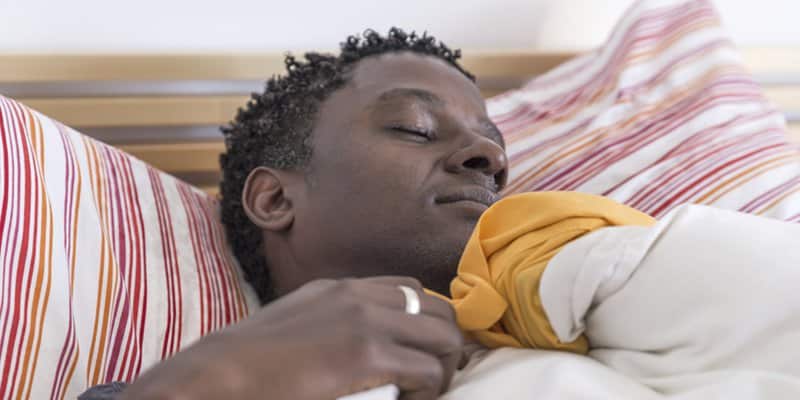 Back sleepers need a mattress that is on the firmer side because support for the spine is key. A mattress that is too soft or creates too much of a sinking feeling can leave a back sleeper with back pain and no one wants that.
Latex Layers
Back sleepers can choose between various natural Dunlop and Talalay latex layers when deciding on their individual mattress configuration. Although Dunlop is the denser latex of the two, Talalay can still be an appropriate option because of how well it distributes weight. The layers that we really want to focus on are the bottom two since they offer the most support.
However, there isn't an exact science when choosing a mattress. The decision is greatly based off of a customer's personal preference. We're usually not 100% one thing, meaning a back sleeper may find themselves waking up on their side sometimes. It's all about trying out the configurations that seem most appropriate for your specific needs.
Need Somewhere to Start?
Depending on your weight, and whether or not you're suffering from pain or injury, here are two configurations that may work for you if you are predominantly a back sleeper: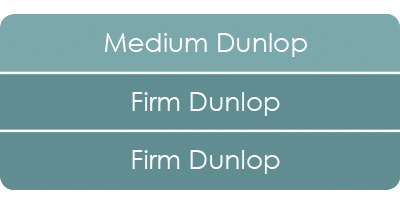 Heavier individuals and those with nerve-related back pain (especially disk issues) often need very firm support; Dunlop does this best. An alternative with a bit more yield is Medium (Dunlop or Talalay) over Medium over Firm.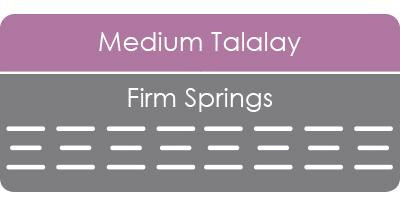 If you're a back sleeper who enjoys a firm mattress, we recommend choosing either a Medium or Firm layer of latex, and our Firm wrapped coils. Here, Medium Talalay offers a slightly softer surface for lighter-weight adults.
Don't forget about our 90-day latex exchange! We want you to sleep soundly with a comfortable and supportive mattress so don't hesitate to switch out a layer if you aren't quite happy with your current configuration.
Not a Back Sleeper?
The next entry in our Choosing a Latex Mattress Series is for side sleepers. Check it out!