Written by Liz, SRNB Charlottesville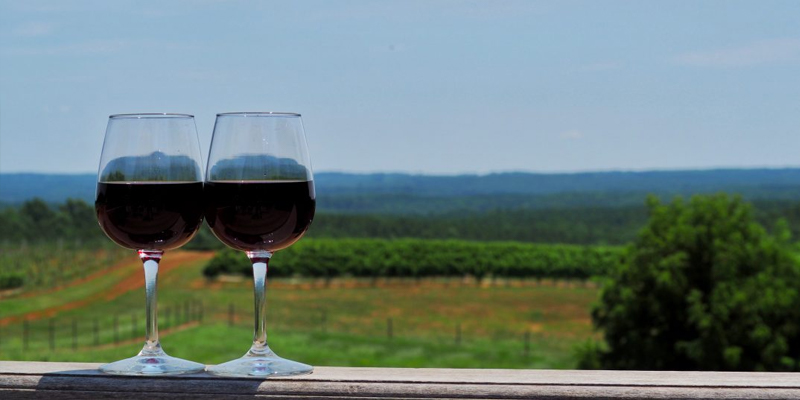 We're so lucky to live in an area filled with beautiful wineries. Who needs Napa Valley when you live in Charlottesville? The wine is delicious, the views are breathtaking, and there's truly something for everyone to enjoy.
It was difficult for us to choose just five for this list. There are plenty of other wineries we love that deserve a shoutout but here are a few worth checking out.
1. Loving Cup
As an organic business ourselves, we had to include the Loving Cup! This is your go-to destination for organic wines. They are one of the few certified organic vineyards on the East Coast, making the Loving Cup a unique and eco-friendly destination.
They specifically avoid wines made from Vitis vinifera grapes, such as Chardonnay and Merlot, because these grapes are more susceptible to diseases and aren't conducive to organic farming practices. They grow two white wine grapes and two red wine grapes but are looking to expand and include other grapes in the future.
2. Hill Top Berry Farm & Winery
If you have a sweet tooth, this winery is for you. Hill Top Berry Farm & Winery is known for having fruity wines that are absolutely intoxicating (for lack of a better word).
Their "True to the Fruit" wines bottle up all the delicious flavors of favorites such as strawberries, raspberries, cantaloupe, watermelon, pears, plums, and more. Hill Top is also known for their honey meads which, like their wines, are handcrafted in small batches. You can even pick blackberries in July and August.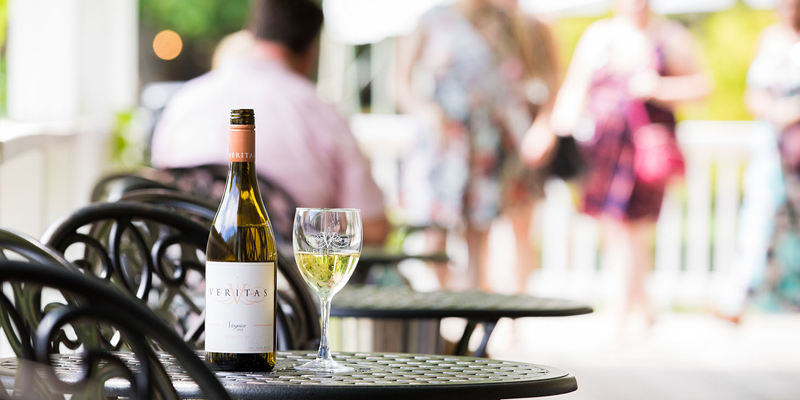 3. Veritas
Veritas was founded in 1999 by Andrew and Patricia Hodson. Their five acres in Nelson County eventually turned into 50 and is now considered one of the most popular wineries in the greater Charlottesville area. What's really special about this winery is that it's truly a family-owned business. All three of Andrew and Patricia's children work at Veritas. Emily is the Head Winemaker, George the General Manager, and Chloe the Project Manager.
While the wine and tranquil view are enough reasons to visit Veritas, their live music event, Starry Nights, draws in the crowds. On the second Saturday of every month during the summer, you can enjoy this special concert series with a bottle of wine, great food, and excellent company.

Headed toward Nelson County? Visit us in Ivy!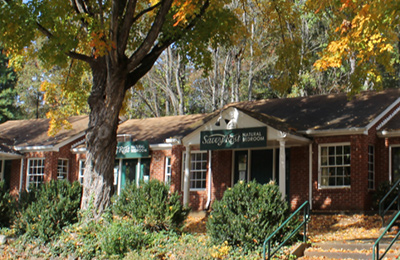 Our store is just outside Charlottesville on Route 250 West. We're open six days a week!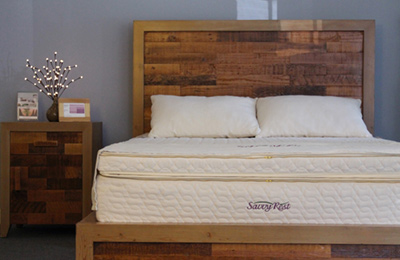 Check out our locally-manufactured organic mattresses and natural platform beds!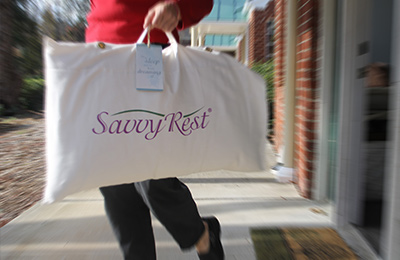 We also offer a full line of customizable organic pillows and bedding.
4. Blenheim
Blenheim Vineyards is owned by the talented musician and Charlottesville native, Dave Matthews. Located just south of Charlottesville, the main building is made of reclaimed wood and during the summer, no electricity is needed to keep the building lit. Sustainable building materials and less electricity usage mean a more eco-friendly space and we love that!
Enjoy wine tastings and tours, delicious food trucks, and live music (okay, not from Dave Matthews himself but hey, one can dream).
5. Pippin Hill
Last but not least is Pippin Hill Farm & Winery, which arguably has the very best scenery. The stunning mountain view can be enjoyed from their outdoor patio. It's a place that really never gets old.
Take a quick trip down Route 29 South and treat yourself to a wine tasting, snack on some fancy cheese (because cheese boards are pure happiness) and then relax in a rocking chair with your favorite glass (or bottle). You'll never want to leave.
Which winery will you visit first?