Written by John, SRNB Charlottesville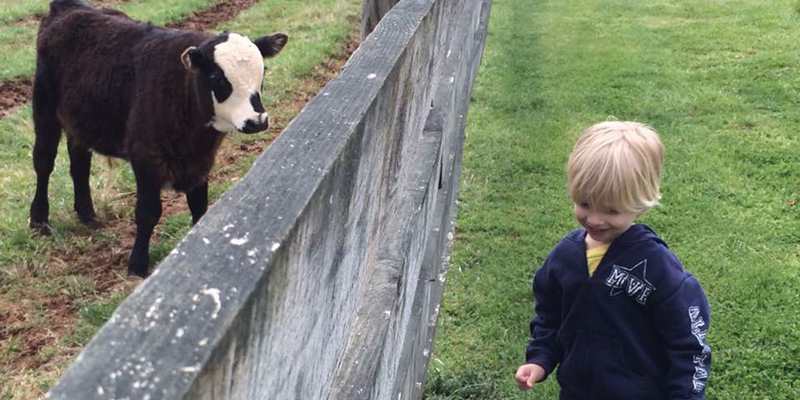 Whether it's spring break or summer vacation, entertaining kids while they're off from school can be challenging. And that—as many parents will attest—may indeed be an understatement. But we're a lucky bunch here in Charlottesville. Between indoor facilities (Little Planets is a new favorite), outdoor parks, and week(s)-long camps to suit nearly every interest, parents have a lot of local activities to choose from.
But what about options for parents (and kids) who prefer an outdoor setting? You know, places where families can go to escape the everyday technicolor bustle and get closer to nature. Good news! We've got those, too. (I told you we're lucky.)
Here are our five favorite natural play areas in and around Charlottesville (in no particular order):
Ivy Creek Natural Area
An invaluable resource for nature lovers of all ages, Ivy Creek Natural Area is a 215-acre nature retreat just outside of the city limits. In fact, it's a designated sanctuary for regional flora and fauna, with trees, plants, and animals unique to Central Virginia. With bi-monthly classes for toddlers and kids, regular workshops for adults, barn days, bird walks, and six miles of serene forest trails, Ivy Creek has something for everyone. Picnics are welcome, but remember the old adage: Leave only footprints, take only photographs.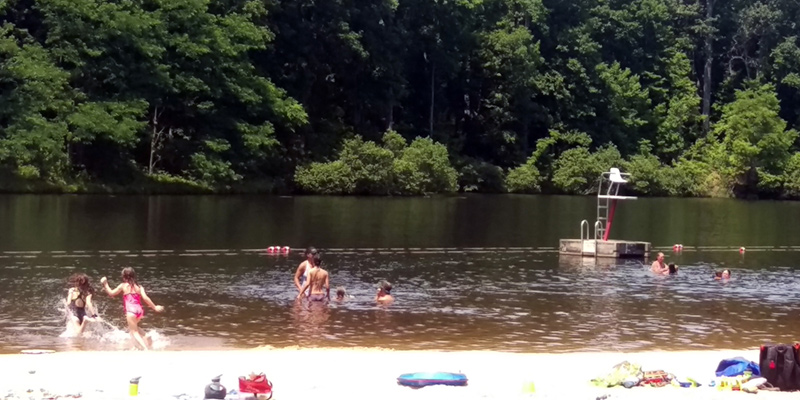 Walnut Creek
Pools are great in warm weather, but picturesque lakes can be even better. Walnut Creek Park features fantastic roped-off swimming with watchful lifeguards and a toddler-friendly wading and beach area. In addition, the park offers canoeing, fishing, bike trails, picnic areas, and an 18-hole disc golf course. Pack a picnic and head south on Old Lynchburg Road. Season passes available. (Looking for a similar experience near Crozet? Visit Mint Springs Valley Park.)
Orchards
Peaches and apples may not be ready to pick, but many of our area orchards offer reasons to visit well before then. Carter Mountain Orchard, for example, offers tractor tours, an Easter egg hunt, seasonal festivals, stellar views of Charlottesville from their picnic area…even fresh apple cider donuts! And for the grownups, there's wine, hard cider, and fancy snacks, too.
Across the county in Crozet, Chiles Peach Orchard (which opens April 13) goes well beyond what their name suggests. From strawberries in the spring to pumpkins in the fall, plus crafts, tractor tours, and their own soft-serve ice cream, Chiles is a family-friendly getaway that everyone can enjoy.
Headed to Crozet? Visit us in Ivy!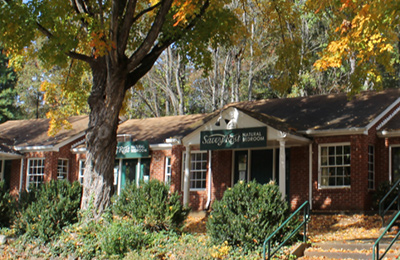 Our store is just outside Charlottesville on Route 250 West. We're open six days a week!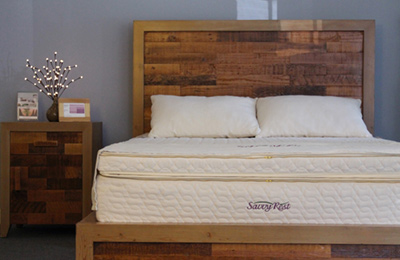 Check out our locally-manufactured organic mattresses and natural platform beds!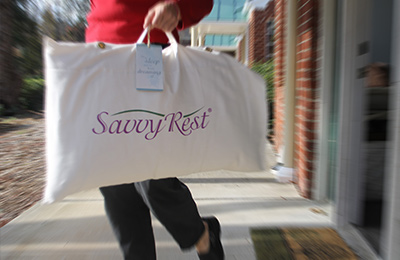 We also offer a full line of customizable organic pillows and bedding.
James Monroe's Highland
Though perhaps not the most popular historical home near Route 53, the plantation-style home of our fifth president has evolved quite a bit in the past few years. With a new educational program and a larger emphasis on family-friendly activities, James Monroe's Highland (formerly Ashlawn-Highland) has become a great destination for kids.
Enjoy tours, farm fairs, sheep shearings, and a "passport" program that entices kids (and parents) to find animals and landmarks around the farm—all while learning about life in the early 1800's. Feel free to visit once, or buy a year-long family pass for around $40. It's worth it!
The Saunders-Monticello Trail
Looking for a peaceful—and free—escape only minutes from downtown? Why not visit one of Charlottesville's most scenic and popular trails? The Saunders-Monticello Trail, owned and operated by The Thomas Jefferson Foundation, offers walkers (and little runners) the chance to meander past a goose-filled pond and travel amongst the trees. Beginning at the foot of Carter Mountain, gravel paths and raised wooden walkways lead you directly to Monticello, or you can opt for a variety of other connected trails. And don't miss the hollowed tree trunk at the foot of the trail! It belonged to an old tree that grew next to Monticello. It was purposefully felled due to old age, but it makes for a great play structure!
And Tons More!
Charlottesville has so many options when it comes to entertaining families. We're surrounded by family-friendly farms and CSAs (thank you, Bellair!), and are only weeks away from the opening of Wildrock in Crozet, an immersive nature play and discovery center created just for kids. And with Shenandoah National Park and the Blue Ridge Parkway only miles away, it seems that an adventure is waiting no matter which direction you go. Have fun!