Written by Liz, SRNB Charlottesville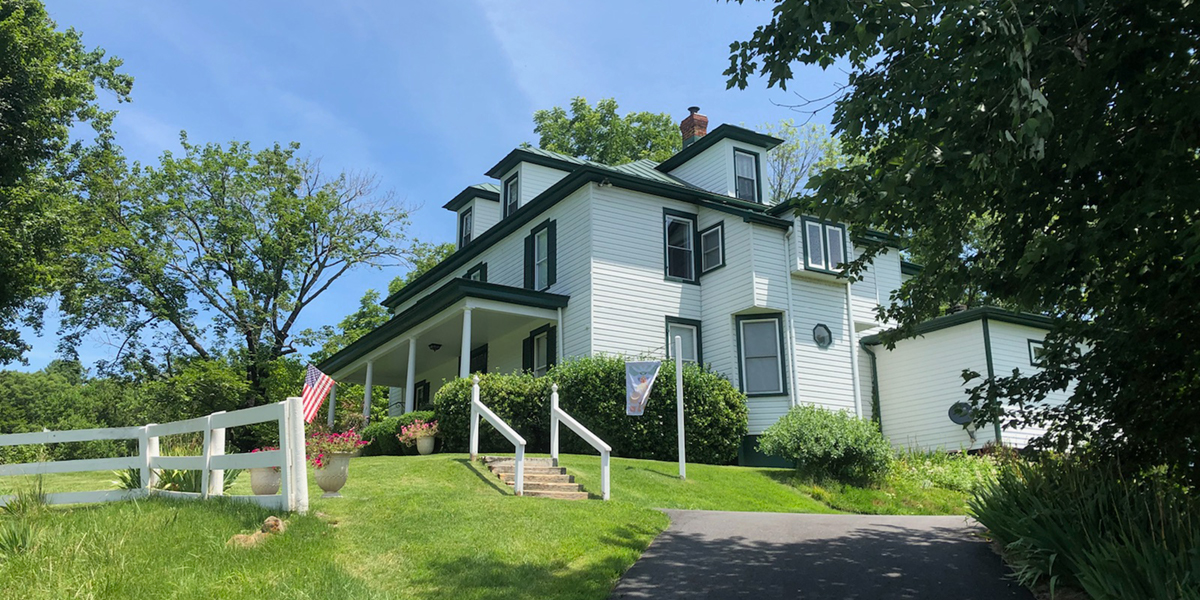 A quiet getaway situated on 23 acres of sprawling green land, Nellysford Country Inn is a cozy oasis for anyone visiting Central Virginia.
Owners Richard and Mary Tousignant have dreamed of starting an inn for years. The Vermont-natives fell in love with Virginia's picturesque mountains and friendly people. They wanted to create something that would be relaxing but also healthy and organic. We're happy to say the guests at this inn sleep on Savvy Rest organic mattresses (so we know they're treated quite well).
Read our interview with Richard and Mary to learn more about this tranquil Nellysford getaway.
Why did you want to start an organic and eco-friendly Inn?
Richard: It's how we live. It's our lifestyle. We looked for a Bed & Breakfast for five or six years and we couldn't find anything that really jumped out at us and then we came here and it had everything we were looking for: area for the horses, beautiful building, beautiful grounds. We thought it was a perfect spot to set up our inn.
Mary: The great thing about having to start with nothing was we got to make all of our own personal choices. And the beds were a big part of that. We wanted to give our guests the best bed we could.
R: We shopped for mattresses for about eight weeks and looking at all the different types. Nothing compared to Savvy Rest.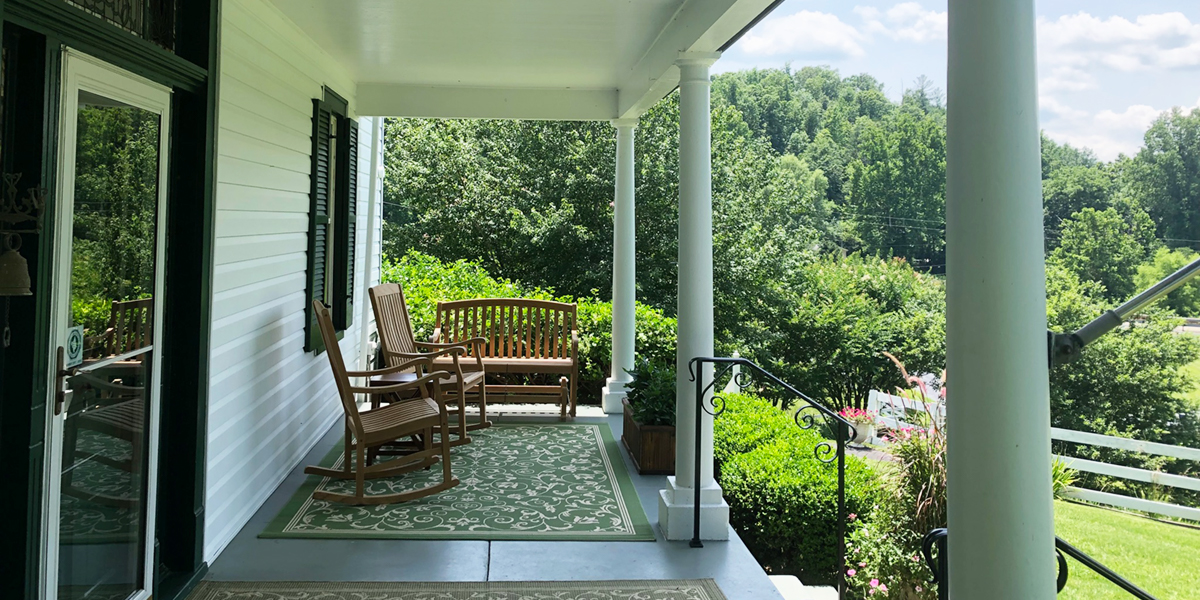 I'm sure you liked the local aspect of our company.
R: That was 90% of it. And then the convincing part was just laying down on the mattresses and working with the people in the store. Wonderful people to deal with.
The people who have slept on the beds so far have just been thrilled.
M: You have one new customer as soon as she can afford to get one. She said it was the first time she had ever slept and not woken up with hip pain.
And you all sleep on a Savvy Rest organic mattress as well.
R: Yes, we do. Our guests are going to experience our whole lifestyle, from what we sleep on to what we eat.
Headed toward Nelson County? Visit us in Ivy!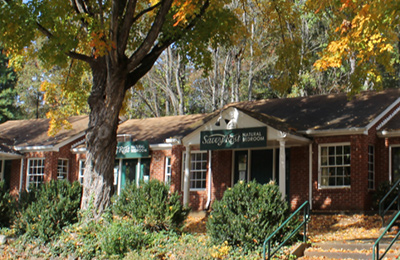 Our store is just outside Charlottesville on Route 250 West. We're open six days a week!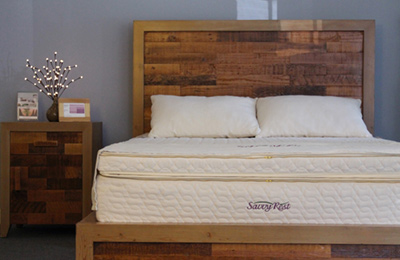 Check out our locally-manufactured organic mattresses and natural platform beds!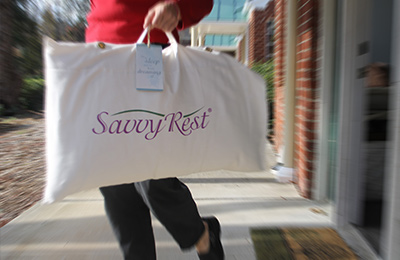 We also offer a full line of customizable organic pillows and bedding.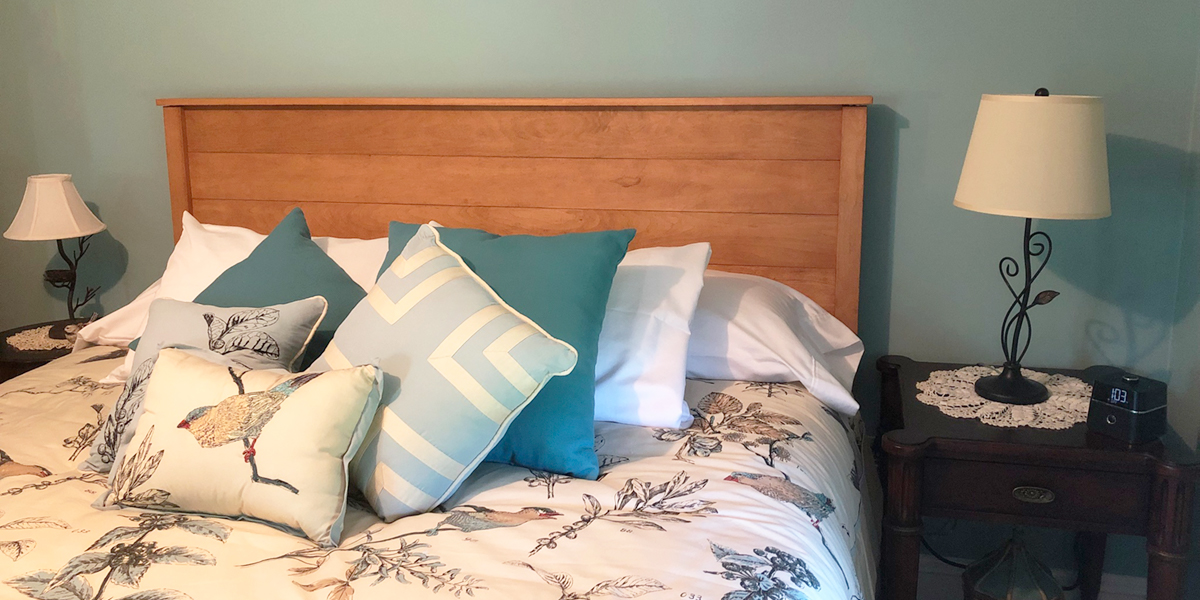 What was your goal when creating the bedrooms?
M: We wanted the rooms to be places where people would just want to relax, even when they're not sleeping. We did put TVs in the room but we don't know if people will want to use them or not.
R: This is a place to enjoy, whether you're sitting out on the deck, out at the river, or relaxing on the front porch at night listening to nature noises–it's beautiful.
What does a typical breakfast look like?
M: We're going to offer eggs from our own chickens. We're offering sweet potato hash for those who want to stay vegetarian. We also have a really nice grit recipe.
R: Everything is gluten free. Our meats and coffee are sourced locally. Even our soaps and shampoo in our bathrooms are all locally-produced by a company called Loaded Goat.
Next year we plan on having an organic garden as well.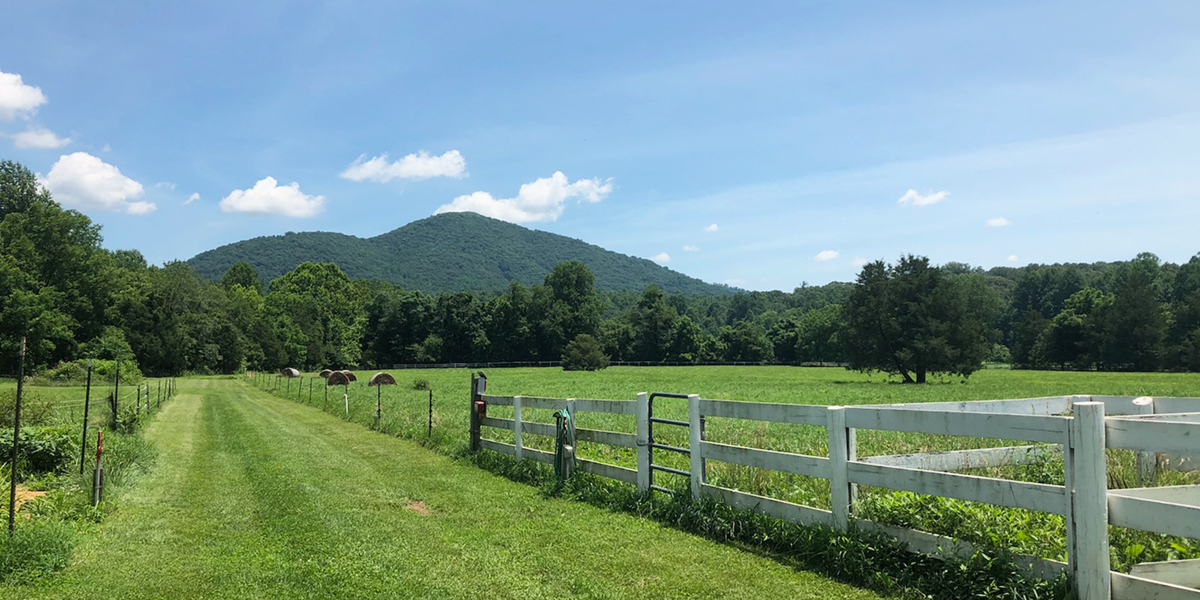 Why do you think someone should opt for a "green" inn instead of a more traditional one?
M: Some of the reasons I've heard other people talk about is when you go away and you have allergies or sensitivities and you end up getting uncomfortable, you don't have a good experience getting out and about. We're able to cater to those people and they don't have to worry. They can come here and know they'll feel just fine. And the people who don't have those concerns, they won't notice the difference!
R: We're a different type of Bed & Breakfast. People can wander and visit the animals or go right to the river. We serve as many organic foods as possible. We cater to vegans. We cater to gluten-free. And for folks who like meat, we have some mighty fine locally-sourced proteins.
What are some other eco-friendly aspects of the inn?
R: The grounds. We've got 23 open acres with 1600 feet of river frontage. It's very quiet.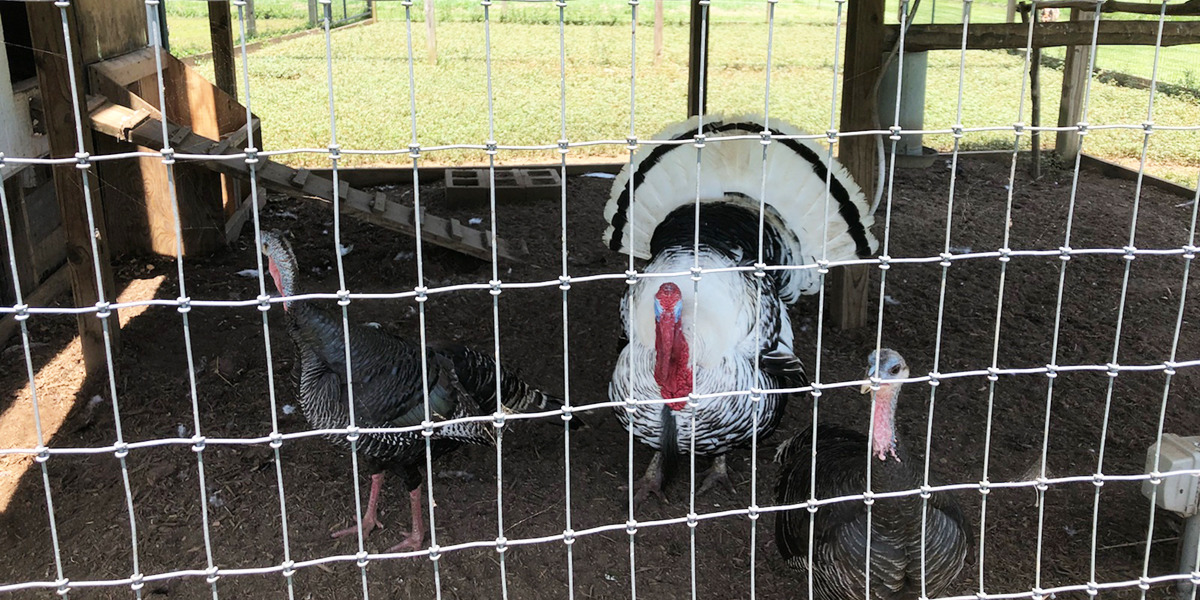 Tell me about the animals you have here?
R: We have horses and we also board horses for guests who travel with their equine friends. We have chickens which produce our wonderful breakfast eggs. We have turkeys, peafowl, peacocks, and peahens, miniature donkeys, and Miss Goosey Goose.
What do you love most about Central Virginia:
M: I love the trails that are all over the place and the mountains. I love looking at them. And the people are so friendly here!
R: I haven't met a soul that I didn't care for. Everyone we've met has been wonderful.