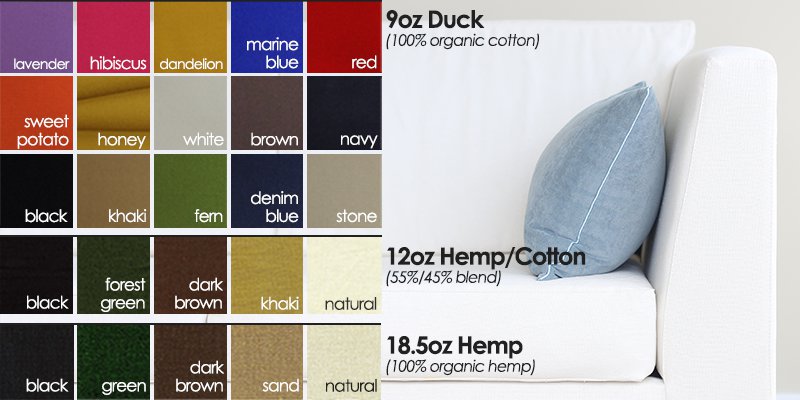 Considering one of our organic sofas, loveseats or armchairs? Color is important, but how the fabric feels can make all the difference. Choose from softer organic cotton duck, sturdier hemp, or a blend of both.
To receive a free individual organic fabric swatch, please email info@savvyrest.com.
To order our entire set of fabric swatches, click the Swatch Samples link below!
Swatches should ship in about one week.
Please select up to four swatches.