There is nothing fun about neck pain. It can wake you up in the middle of the night or greet you in the morning, causing discomfort throughout the day.
The question of which pillow is best for neck pain is a complicated one. A pillow that works for one person may not work for another.
The main thing to focus on is controlling the height of your pillow. This is why we recommend opting for a Savvy Rest customizable pillow. Keep reading to learn more about the best pillows for neck pain.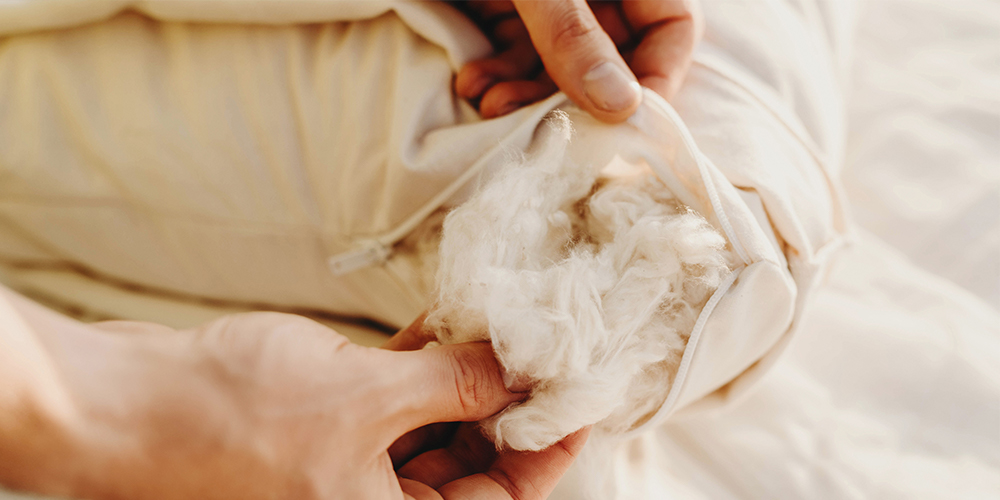 Why a customizable pillow?
Customizable pillows allow you to control both the height and overall feel of the pillow. It's as simple as unzipping the casing and removing as much fill as you'd like. We always recommend keeping the excess fill for later in case you want to make adjustments down the road.
It's possible that your current pillow is contributing to, or even causing, your neck pain.
Ask yourself: What type of pillow am I currently using? Is it too full? Too flat?
If your pillow is not at the correct height, it can put stress on your neck and negatively impact your alignment.
It's also important to think about the position you sleep in. For example, a stomach sleeper needs a flat pillow or else they will certainly wake up with neck pain. A full pillow will not only cause neck discomfort but can also make the back slightly arch.
This is why a customizable pillow is so useful. A side sleeper and a stomach sleeper can end up choosing the same pillow and both be comfortable because they can customize the item to fit their needs.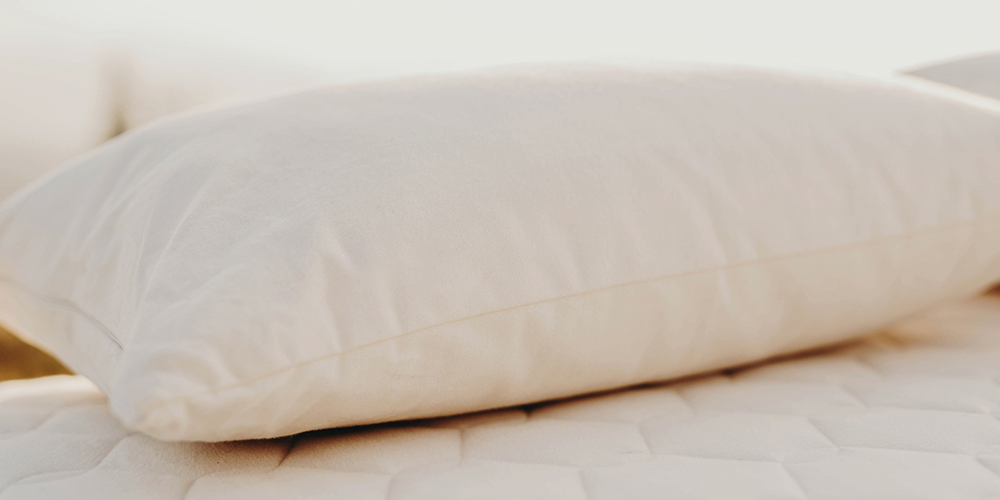 Which pillow should I choose?
Savvy Rest offers four customizable head pillows. The choice really depends on your specific needs and what you typically like in a pillow.
If you like a fluffy pillow…
Go with kapok. This soft pillow is the plant-based alternative to down so if you like the feel of feathers, you'll love kapok.
This pillow tends to be most popular with stomach and side sleepers with narrow shoulders.
If you like a pillow that moves with you…
Go with shredded latex. Our shredded latex pillow conforms to your neck and shoulders for secure yet movable support. If you're one of those people that like to tug on your pillow and have it gently wrap around your neck and shoulders, this is for you.
This pillow is especially popular for side sleepers.
If you sleep hot…
Go with wool. It's a common misconception that wool is only good at keeping you warm but it's actually a natural temperature regulator. Wool promotes air flow, which is exactly what you need if you tend to sleep hot.
If you like a firmer pillow…
Go with the wool-latex. This pillow has an overall firmer feel and offers excellent support, especially for back sleepers. Wool naturally compresses over time but the inclusion of shredded latex helps the pillow keep its shape longer.
If you're still not sure…
Check out this blog. It describes the best pillows for side sleepers, back sleepers, and even pillows for sleeping on your stomach for those who can't quit the habit!
You may also contact us or visit your nearest Savvy Rest dealer! We're always happy to help.