Are you interested in purchasing a mattress topper but don't know if it's right for you?
Mattress toppers can offer extra comfort and improve your overall quality of sleep.
This blog post will explore the different types of mattress toppers, from latex to wool. We will also dive into the various benefits of toppers and what they are designed to do so keep reading!
What is a mattress topper?
A mattress topper is an extra layer that is placed on top of your existing mattress. It typically will add a few more inches of height to your mattress.
While most people opt for a soft mattress topper with the goal of having a cloud-like feel, you can also choose a firm mattress topper.
Mattress toppers also add an extra layer of protection for your mattress. However, keep in mind that a mattress topper is not the same as a mattress pad or a mattress protector which are designed with the intent of protection being the #1 concern. They are also much thinner than a mattress topper. Meanwhile, a mattress topper's main focus is comfort.
We always recommend having either a mattress pad or a waterproof mattress protector, regardless of whether or not you choose to also have a mattress topper.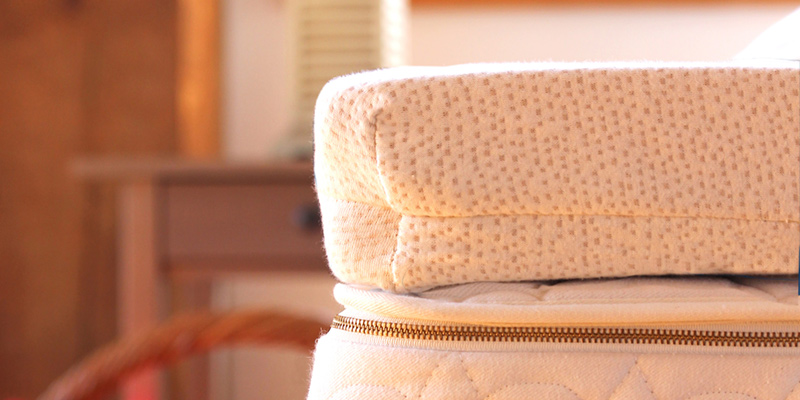 Can a mattress topper help my quality of sleep?
Yes, a mattress topper can absolutely help you get a better night's sleep.
If your mattress is too firm and causing you aches and pains, you always have the option of simply adding a plush mattress topper to soften your bed.
Mattress toppers are particularly beneficial for side sleepers since they gently cradle your hip and shoulder as you sleep. Pressure point relief is important for side sleepers!
Add an organic body pillow too for optimal results.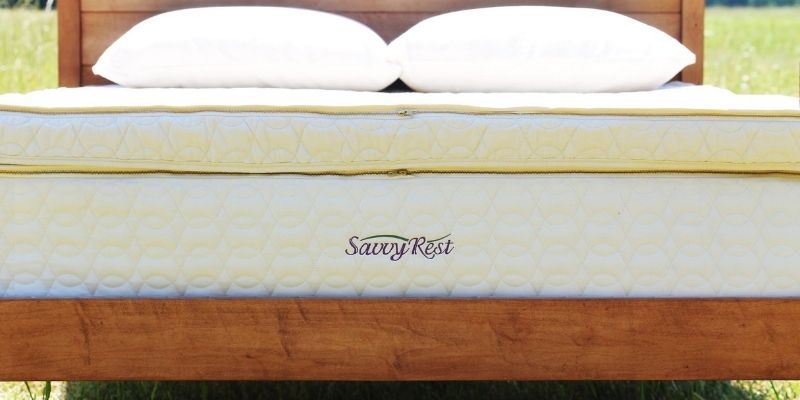 What type of mattress topper should I get?
There are several different options out there. Natural latex, wool, memory foam, and polyurethane foam are a few.
We recommend choosing either a natural latex mattress topper or a wool mattress topper and staying away from synthetic materials.
Looking for a firmer sleep experience?
We recommend a latex topper with Dunlop latex. Organic dunlop latex is natural, comfortable, and known for being incredibly supportive and on the firmer side.
Try the Harmony topper with either Soft or Medium Dunlop latex. This is a 3-inch mattress topper that is completely customizable.
Looking for a softer sleep experience?
We recommend a latex topper with Talalay latex. Talalay is a natural latex that is known for its excellent pressure point relief.
Looking for a cooler sleep experience?
Contrary to popular belief, wool is not just for the winter. Wool is breathable and won't cause you to overheat. It will help keep you cooler in the summer months!
Try the Natural Woolsy Topper.
A mattress topper is a less expensive way to enhance your sleep.
If you're unable to change the feel of your mattress and can't invest in a whole new one just yet, then a topper is the perfect solution. You'll be able to adjust the firmness level, add a bit of height, and get the sleep you deserve.
We hope you choose a Savvy Rest mattress topper!
Learn more about our organic mattress toppers