From left to right: Natalie Kay Smith of Sustainably Chic, Amanda Jo of Organic Bunny, Dr. Courtney Kahla, Alba Ramos of SunKissAlba, and Becca of Organically Becca.
Transitioning to a more eco-friendly lifestyle can sound intimidating but it's so much easier (and fun) when you have someone showing you the ropes.
Blogs and Instagram have become such vital tools in the organic movement. Questions are raised, ideas are shared, and the realization that we're one of many who are journeying towards a more natural life is inspiring and encouraging.
There are so many people we admire in this community but here are five who are educating their followers about the importance of going organic (and sharing their love for Savvy Rest!).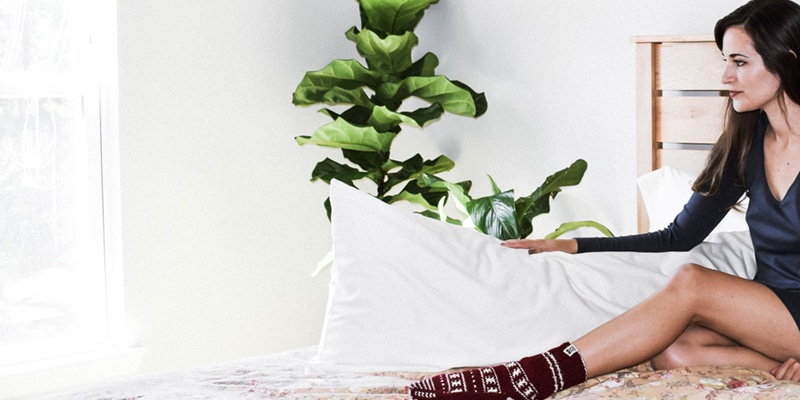 1. Sustainably Chic
Natalie is the creator of Sustainably Chic, a blog all about ethical and responsibly-made products. She defines sustainability in a multi-faceted way, looking at the environment, economy, traditions, available resources, etc.
We're so proud to have met Natalie's standards. She has become a huge supporter of our natural furniture and organic bedding items and even took the time to visit our headquarters in Virginia.
Perhaps her most loved Savvy Rest product is our Esmont natural platform bed.
"It had everything that I was looking for. From start to finish—the way it was made, the wood, the finishing, the aesthetic. And knowing that it's only coming from a few states away is pretty amazing too. Most of the furniture in the States is not actually coming from here. It was the complete package."
Natalie is also a fan of our organic kapok body pillow since it has helped alleviate some of her scoliosis-related pain.
"I kind of sleep all different ways and wake up sleeping on my back, and that really hurts. I don't know how I end up there, but I always do. I feel like the pillow helps keep me in one spot now though, so I don't wake up with that sharp pain."
Natalie will be welcoming a baby boy this month and yes, she chose the best crib mattress.
Make sure to follow Natalie on Instagram!
2. SunKissAlba
Alba of SunKissAlba is all about organic living, whether through skincare products, makeup, food, or furniture.
And people want to hear her thoughts. She has an impressive 381K followers on Instagram and has even created an organic facial oil through her partnership with Derma E. She has become a seriously influential figure in the healthy living conversation.
When looking for an organic mattress for her son, Alba wanted something comfortable and non-toxic that would also last him for years to come. We're so happy she chose Savvy Rest.
Manny sleeps on a Serenity organic mattress, our most popular customizable mattress model.
"He absolutely loves it and we honestly feel like his bed is more comfortable than ours. We lay on his bed as well at nighttime when we're reading books and just hanging out with him."
He also has the Esmont platform bed in zero-VOC walnut. Alba is pleased with the way it looks in his bedroom.
"It goes with everything! It can go in any room with any style. That bed will last forever. I also like how you can move the panels in the headboard—you can have them separated or you can keep them together."
We're so thankful for Alba's support and respect her passion for spreading the word about all things organic.
See Alba's full review of Savvy Rest on her YouTube channel.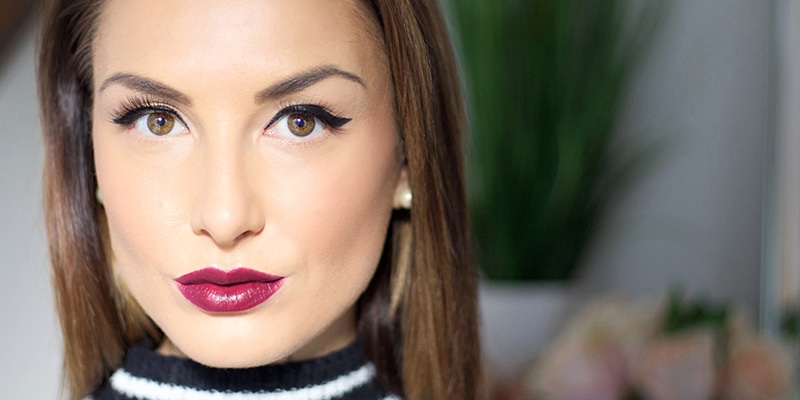 3. Organic Bunny
Amanda, also known as the Organic Bunny, is another one of our favorites in the organic and natural movement. When we first met Amanda, she was a super popular blogger juggling an extensive social media following and the Organic Bunny box, a monthly organic beauty subscription box.
Fast forward to now and she has even bigger following (121K on Instagram) and an online store where she carries anything you could ever want in the organic beauty and skincare world. She calls her customers "The Organic Bunnies" and they wholeheartedly embrace the title.
Amanda sleeps on the Serenity and she's been happy with the materials and overall feel of the mattress.
"Coming from a [popular memory foam mattress], I really did not think Talalay latex could compare in comfort. However, my Savvy Rest mattress totally proved that it could be just as comfy, and it has helped me sleep much more soundly! I no longer suffer from allergic reactions while sleeping, something I think my old mattress was to blame for. I also sleep the entire night without waking up which is a major success!"
Amanda isn't the only one in her family who sleeps Savvy. Her adorable golden retrievers, Hudson and Parker, love to lounge on their Savvy Doggy pet bed.
"Hudson + Parker seriously fight over who gets to sleep on their Savvy Doggy bed. It's so comfy and cozy thanks to the organic, washable cover. Only the best for my spoiled fur babies."
Parker is all grown up now but we never get sick of this photo. So cute!
4. Organically Becca
Becca is dedicated to educating her followers about the many ways we can positively impact our health and the health of our planet through the products and brands we choose to support.
Her blog is filled with useful information, covering topics such as food, hygiene, beauty, and even bedding.
Like Natalie, Becca is a fan of our organic kapok body pillow. She even wrote an entire blog post about it.
"I have always been a side-sleeper and even used a small pillow between my knees, but even that was not totally comfortable. So this body pillow has literally been amazing because it provides a cushion between my arms, knees, and legs while I sleep on my side. My husband and I also have their regular pillows and love them! (he uses the Organic Latex Contour Pillow and I use the Shredded Latex Pillow)."
And just like Amanda, Becca wanted her fur baby to have the very best. Dexter is living life to the fullest with the Savvy Doggy bed. While Hudson and Parker opted for the formed latex option, Dexter lounges on the shredded latex Savvy Doggy.
You can follow Becca on Instagram here.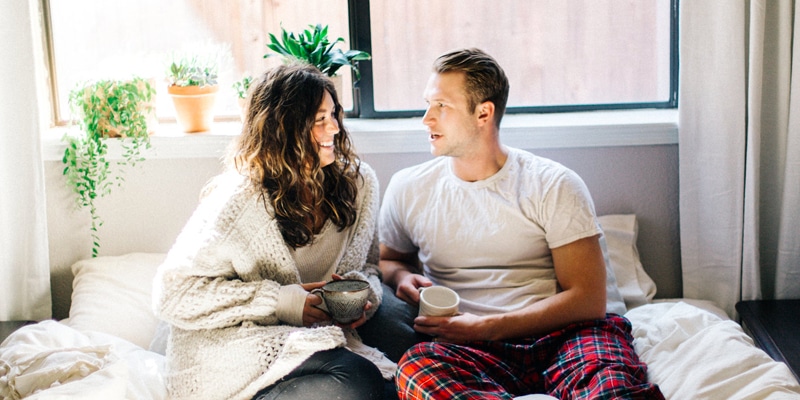 5. Dr. Courtney Kahla
Last but not least, we have Dr. Courtney Kahla who is your go-to resource for Chiropractic care. She's smart, driven, and always happy to answer your questions on Instagram.
We first got to know Courtney after she won one of our body pillow giveaways! Now she's a fan.
"I love Savvy Rest's body pillows because they fit perfectly between your arms and legs to allow for an optimal balance between your shoulder and pelvic girdles. The health of our spine is crucial to our overall well-being so incorporating products to support our spine is absolutely necessary! My husband and I both use the 20" body pillows and I recommend them to all my practice members—especially pregnant women!"
Be Inspired
We hope you'll follow these incredible ladies on Instagram. Their passion for green living inspires us every day.