Not sure if a firm mattress is right for you? It's hard to know what's best when there are so many different types of mattresses on the market, from luxuriously plush to super firm.
Luckily, we're mattress experts.
Knowing the benefits of a mattress will help you understand whether or not it fits your needs.
Here is some helpful information about firm mattresses.
What is a Firm Mattress?
A firm mattress is one that you don't sink into. While it can have some give, it shouldn't have that plush cradling feeling that a Pillowtop mattress has. Instead, a firm mattress should offer exceptional, sturdy support.
Very Firm Mattress
A very firm mattress has no give. It's best suited for either back sleepers with nerve-related back pain (particularly disk issues) or stomach sleepers who want to avoid sinking into their mattress. If a stomach sleeper sinks in too much, this will cause their back to bend uncomfortably, leading to back pain.
When helping you choose a mattress configuration, we may ask for your sleep position, height, weight, and if you have any health or sleep issues. This will help us understand which type of mattress is best for you and what you would consider firm if that's the route you'd like to go.
Remember, what one person considers firm may not be firm for someone else.
The firmest mattress configuration we recommend in our popular Serenity organic latex mattress is Medium Dunlop on top, Firm Dunlop in the middle, and Firm Dunlop on the bottom.
Learn more about the benefits of GOLS-certified Dunlop latex.
Medium Firm Mattress
A medium firm mattress has a little more give but is still great for back sleepers.
Medium Dunlop on top, Medium Dunlop in the middle, and Firm Dunlop on the bottom has an overall medium-firm feel.
If you want a mattress with a little more give, you can switch that top layer of Medium Dunlop for Medium Talalay instead.
Talalay latex offers excellent pressure point relief without sacrificing support. It's more responsive than Dunlop, which some people prefer in a mattress, particularly if you switch over to your side.
Learn more about the benefits of Cradle to Cradle GOLD-certified Talalay latex.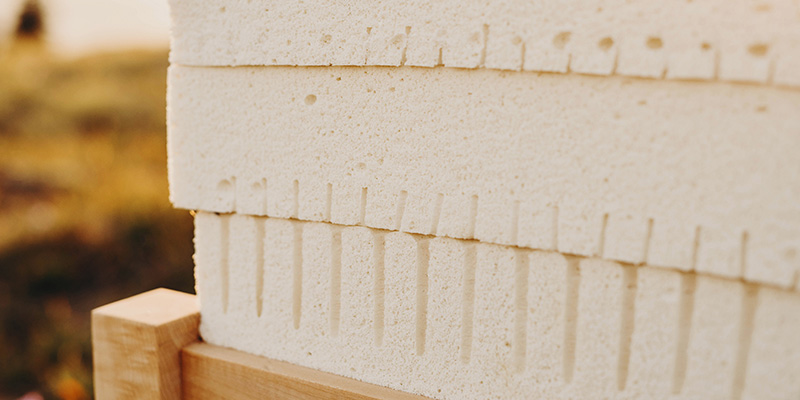 Mattress Materials
As you have probably figured out, there are several different mattress materials on the market: natural latex, memory foam, polyurethane foam, coils, etc.
So, what's the best? That's a big question.
Natural Latex
We recommend natural latex as the premiere mattress material, both for health and comfort.
Natural latex will also help you sleep cooler when compared to other mattress materials. Talalay latex is especially known for its breathability and open cell structure.
Innerspring
Innerspring mattresses are a more affordable option if you wish to keep costs down. You can even opt for a hybrid mattress that has both natural latex and coils.
If you want to go the coil route, we recommend wrapped coils because unlike bonnell springs, wrapped coils have less motion transfer and are individually encased rather than interlocked.
A wrapped coil mattress still offers that gentle bounce of a traditional coil mattress. You can also find all types of mattress densities with wrapped coil mattresses, including firm.
Mattress Shopping
It's time to shop for your perfect mattress! If you need help choosing a mattress and can't make it into a store, use our mattress tool or contact customer service for a phone consultation.
You'll be sleeping comfortably soon!