Memory foam is a type of polyurethane foam that was first created by NASA in the 1960's. It was originally used as padding in helmets and seats, but it soon became popular in the mattress industry because of its ability to mold and conform to the body.
While memory foam is known for its pressure-relieving qualities, there are certain downsides that should be considered when shopping for a mattress.
Learn more about this material, and why Savvy Rest always opts for natural latex mattresses instead.
Is Memory Foam Safe?
There are health risks associated with carcinogens off-gassing from some memory foams. One of those carcinogens is benzene. According to the American Cancer Society, benzene is one of the most commonly used chemicals in the United States, despite its harmful effects. Research and lab studies have proven that benzene can cause cancer.
The International Agency for Research on Cancer classifies benzene as "carcinogenic to humans" because of strong evidence pointing to a correlation between benzene and cancers such as acute lymphocytic leukemia and non-Hodgkin lymphoma.
Benzene isn't the only harmful chemical lingering in some memory foam mattresses. Naphthalene is also on the list and is mainly known as a moth repellent, which doesn't sound super warm and cozy.
When you smell a strong, chemical odor as you sleep on memory foam, you're inhaling toxic volatile organic compounds (VOC's). Though the smell may dissipate over time, that doesn't mean you're not still left with potential health consequences down the road.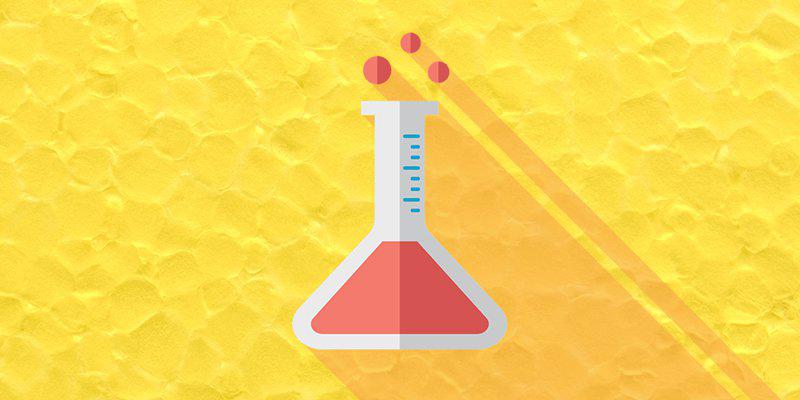 Does Memory Foam Sleep Cool?
Memory foam is actually known for causing people to "sleep hot." Why?
Memory foam traps body heat. It is a chemical reaction that makes memory foam move with you as you adjust your sleeping position. So, what makes memory foam so comfortable is in a way what makes it uncomfortable. It's a double-edged sword.
While you could purchase a gel-infused memory foam mattress that is marketed as a "cooler sleep," this isn't the most natural route, and some still find that they're hot and uncomfortable.
When researching how to cool down a memory foam mattress, I found some odd answers. The general solution was to cover the mattress, whether with a mattress encasement or a topper.
What's the point of sleeping on memory foam if you have to cover it up in order to get a good night's rest?
If you want to sleep cool, opt for natural latex. Natural latex does not retain body heat like memory foam, so you'll sleep much more comfortably.
Benefits of Memory Foam
Since memory foam conforms to the curves of your body, it does allow for pressure point relief, which is especially helpful for those who sleep on their side.
Memory foam is also usually at a lower price point than organic mattresses. However, you may be paying more in the long run. This brings me to our next topic…
Drawbacks of Memory Foam
There are several negatives to choosing a memory foam mattress, the biggest being the health concerns I stated above.
Even if those risks didn't exist, there is still the issue of comfort. Memory foam may be cozy at first, but memory foam reviews always involve customers saying their mattress has serious dips and sags, that the foam eventually does not bounce back.
These dips can cause body aches and back pain because you're not getting the support you need. It won't be long before the mattress needs to be replaced. The result? Money down the drain.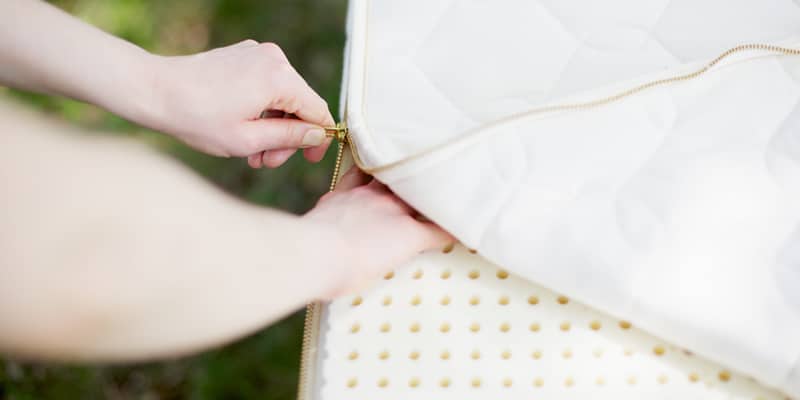 Natural Latex Mattresses
Savvy Rest organic mattresses are made with natural latex (your choice of Dunlop and/or Talalay), certified organic wool batting, and certified organic cotton. There's no gel, no synthetic materials, and no chemical flame retardants. Our extensive list of certifications emphasizes our passion for only offering customers safe mattresses and bedding products.
Our mattresses are also customizable, so you can create the exact mattress for your needs. Your side can even differ from your partner's, so no one has to compromise. This feature isn't as prevalent in the memory foam mattress industry. The usual mentality is "one size fits all."
Our mattresses are meant to last quite a while (most have a 20-year warranty), so you won't have to worry about purchasing another mattress for a very long time, a process we all know can be overwhelming and frustrating.
Learn more about our natural and organic products
The Final Verdict
We hope you choose to stay away from harmful chemicals and synthetic materials and instead opt to support a mattress company that appreciates natural resources and always has your health and comfort in mind.